SETX Employee Retention – Add a Retirement Program
FREE Event Friday March 22nd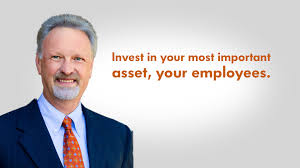 Is your Southeast Texas business growing?
This could be the perfect time to consider adding a retirement program for you and your employees.
The kind of employees you can depend on are starting to demand benefits.
A retirement program that will provide added security for you and your team is a great tool.
You are invited to the Beaumont Financial Education Center for a free seminar that will cover:
The benefits your employees and your business of starting a retirement plan
Retirement plan options and how they work
How to choose the best retirement plan for you, your employees, and your company

This free Beaumont retirement planning event will be held:
Friday March 22nd
11:30am – 1pm
2615 Calder Avenue, Suite 410 in Beaumont

Register for this financial planning event today by e-mail to BFECLunchLearn@gmail.com
This session will be available in English and Spanish.
Click here for the Facebook event page and more information about this free retirement planning event.
RSVP today by e-mail to BFECLunchandLearn@GMAIL.com