Commercial Services Southeast Texas
Innovative Air Solutions – Commercial AC, Maintenance, and Repair
Today's Southeast Texas Commercial Real Estate Quick Tip is a look at commercial AC maintenance from Robert Currie of Innovative Air Solutions.
For a commercial property owner, air conditioning leaks may seem at first like a minor frustration. Drip. Drip. Drip. For your tenants, the problem will seem much larger. The hassle of moving containers to catch the water and mopping will quickly magnify their frustration over time. If their goods or equipment are damaged or one of their customers has a slip and fall, your phone will start ringing. To your tenants, other properties will start to look more attractive and you may soon have an empty location.
AC leaks are preventable.
AC leaks are fixable.
Don't let an AC leak turn into something that devalues your investment.
One of the best things your Southeast Texas Commercial tenants can say about you is, "They fix problems immediately".
Robert Currie, Owner

Innovative Air Solutions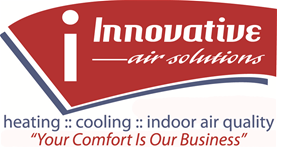 We hope you have gotten a nugget you can use from today's Southeast Texas Commercial Real Estate Quick Tip.
Stay tuned for more from our Southeast Texas commercial and industrial service providers like Innovative Air Solutions, a leading Southeast Texas commercial AC contractor.

Daryl Fant,

Refined Magazine

&

Southeast Texas Commercial Real Estate Online

Call Refined Magazine

(512) 567-8068

E-mail Refined Magazine: SETXAdvertising@gmail.com