Southeast Texas Commercial Service Providers
Recommended General Contractors, Subcontractors, and Service Providers: Commercial, Industrial, Marine, and Offshore
Are you looking for trusted building professionals?
Each edition of the Southeast Texas Contractor Guide highlights a few top companies recommended by our readers and referral partners.

East Texas and Golden Triangle Landscaping.
US Lawns Beaumont – Your Turf, Our Lawn!
US Lawns in Beaumont specializes in commercial landscaping, irrigation, and tree trimming.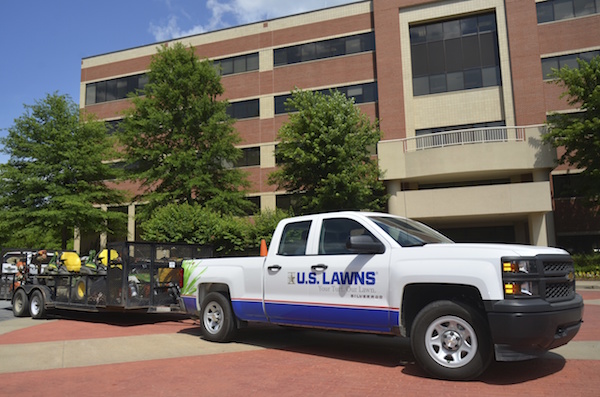 They work extensively for:
East Texas Churches
Nursing Homes
Medical Offices
Restaurants
Hotels
Southeast Texas retail centers
New landscaping for SETX commercial general contractors
Beaumont & Port Arthur apartment buildings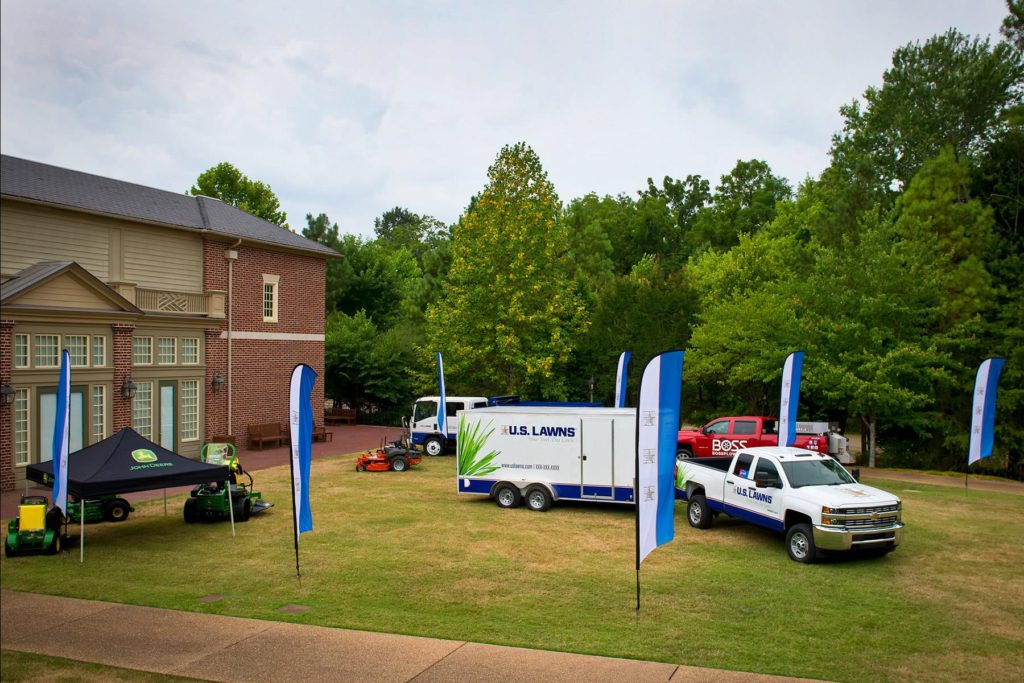 What makes US Lawns stand apart when it comes to Southeast Texas Landscapers?
Owner Byron Jacquette. Their slogan is "Your Turf, Our Lawn." Byron takes their slogan seriously treating every project like it was for his own church or commercial property.
Pro-active landscape management. Byron's crews regularly rotate in seasonal flowers, mulch, and more before you even notice that it is time.
When you have a "landscaping company" and an "irrigation company", it can be frustrating to go back and forth to try and get a resolution. By handling both, US Lawns Beaumont prevents any headaches for Golden Triangle apartment buildings, hotels, restaurants, and retail centers.

Where have you seen US Lawns Beaumont work?
Golden Triangle Emergency Centers
La Z Boy on Dowlen in Beaumont
Outback Steakhouse Beaumont
Holiday Inn & Suites Beamont
Forest Oaks Funeral Home in Jasper
Lumberton Family Funeral Home
The Oaks at Beaumont Nursing Home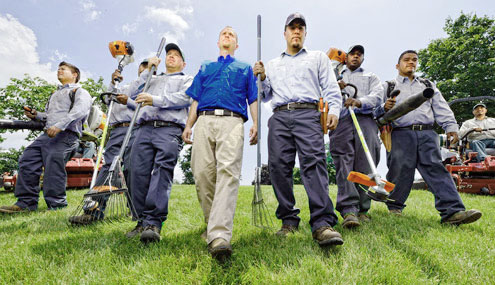 Is it time to find your "just right" Southeast Texas landscaping company?
Byron Jacquette, Owner US Lawns Beaumont.
Landscaping and Irrigation Services for East Texas & The Golden Triangle.
E-mail US Lawns in Beaumont: jacquette@uslawns.net
Call for help with your landscaping in Southeast Texas: (409) 678-2166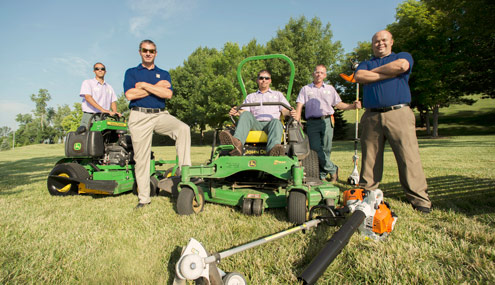 When you choose the right contractor, all of your landscaping frustrations disappear.
Choose US Lawns Beaumont and never worry about landscaping or irrigation for your Golden Triangle and East Texas commercial properties again.
Refined Southeast Texas Magazine Note: Owner Byron Jacquette has a special passion for beautifying local churches.

Southeast Texas Pest Control – Industrial, Commercial, and Residential
GuardTech Pest Management Beaumont & Southeast Texas
Guard Tech Pest Control has a great reputation with Golden Triangle and East Texas General Contractors.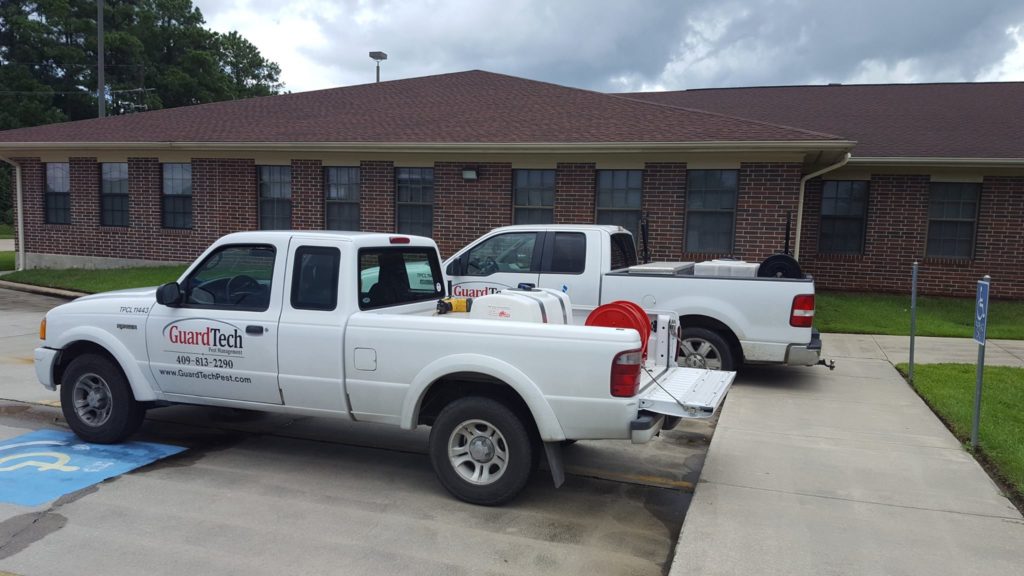 Some of GuardTech Pest Control's services contractors appreciate for new construction and remodels include:
Construction Pre-Treat for a wide range of pests
Mold Remediation
Insulation that includes pest control
Termite Prevention & Treatment
Fire Ant Solutions
Removal of bees, bats, raccoons, possum, snakes, and more
Environmentally friendly pest control available for daycares, medical offices, schools, nursing homes, and hospitals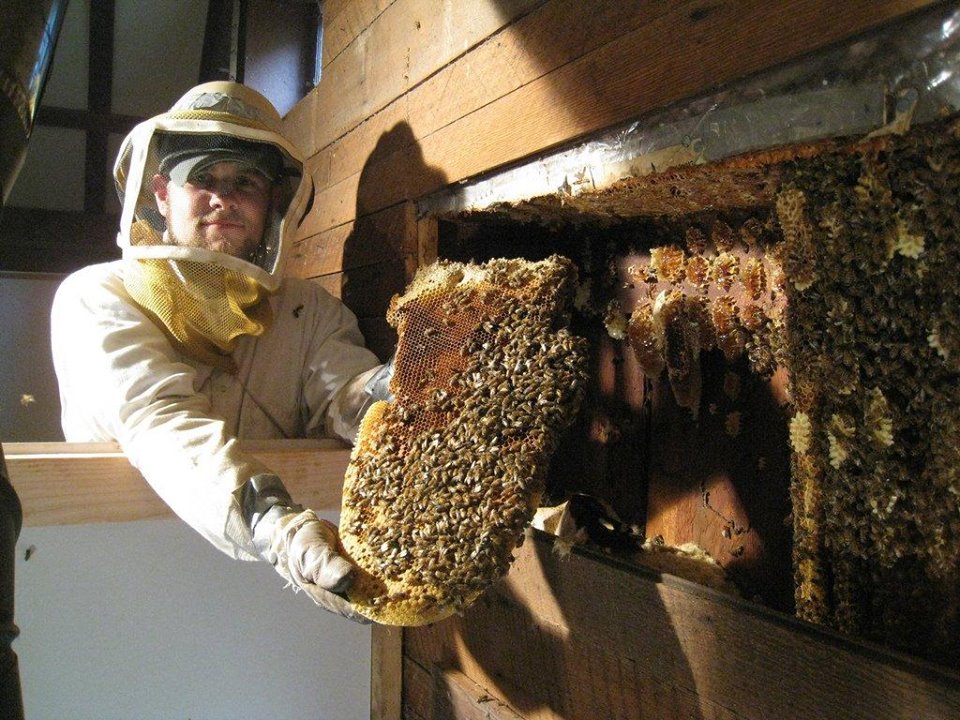 GuardTech Pest Management can also assist you with pest control for port, marine, and offshore installations.
Call GuardTech to keep your facilities free of insects, reptiles, amphibians, and mammals.

Do you have questions about Pest Control in the Golden Triangle or East Texas?
Call GuardTech Pest Management today:
(409) 813-2290
6550 Concord in Beaumont
8a – 5p Office Hours (Technicians can work around your schedule)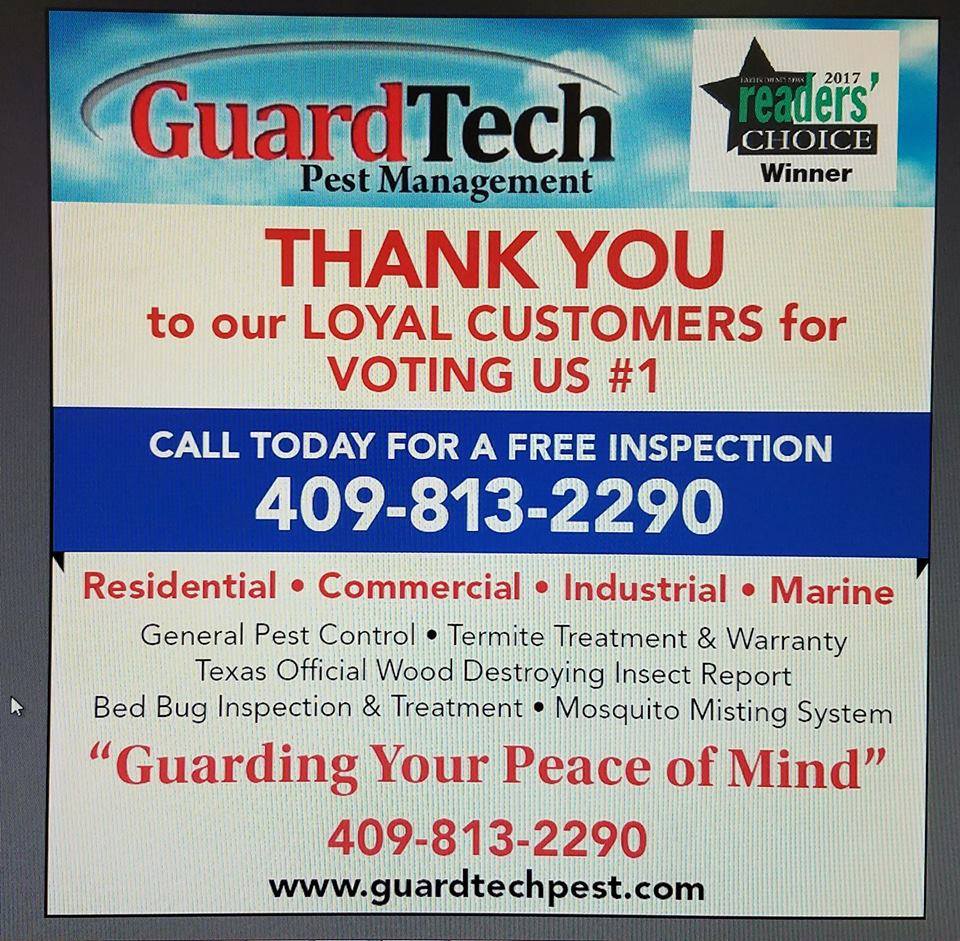 Commercial

, Marine, and

Industrial

Services
Payroll, Workers Comp, and Group Benefits Outsourcing

– R&P Employer Solutions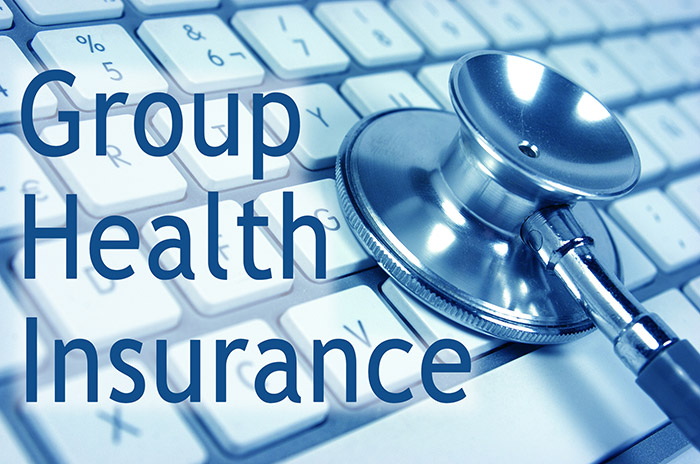 Are you tired of the time and stress that come with managing your employee benefits, and workers comp insurance?
Have you thought about outsourcing these tasks?
Many SETX contractors and construction professionals turn to the experts at R&P Employer Solutions in Beaumont.
Keith Robichau, COO R&P Employer Solutions, and his team of HR specialists assist construction companies, restaurants, and hotels with outsourcing a full range of payroll and employee benefits: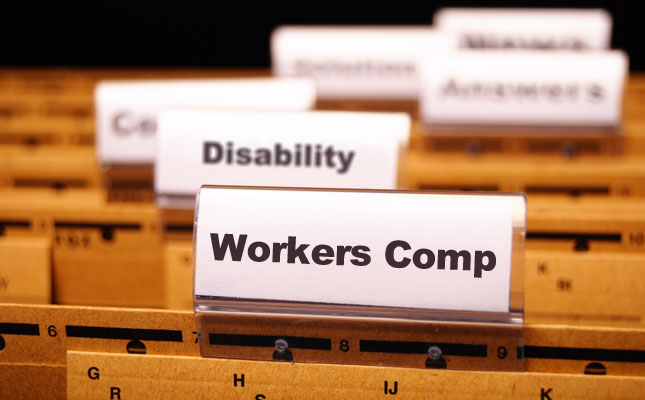 Workers Compensation
Medical Insurance
401K Plans
HR Outsourcing
Time keeping services
R&P Employer Solutions in Beaumont is ready to get you out of the payroll & employee benefits business – and back into your business.
R&P Employer Solutions – Southeast Texas payroll services, employee benefits, time keeping, and workers comp insurance
Keith Robichau, COO
(409) 838-1220
SETXPayroll.com
3280 Eastex Freeway in Beaumont TX
You can get help with your payroll and employee benefits in Southeast Texas – call R&P Employer Solutions today.

Marketing, Advertising, and Public Relations:
Refined Magazine

Are you looking for more of the companies who are building Southeast Texas?
Stay tuned for the next edition of the Southeast Texas Contractor Guide, featuring Recommended General Contractors and Subcontractors.
Southeast Texas Refined Magazine, more Golden Triangle industrial and commercial construction news, commercial real estate listings, and Southeast Texas Living.
Our marketing partners receive advertising in print, online, social media, press releases, digital banner ads, live events, and the best Search Engine Optimization in Beaumont and Southeast Texas.
You can grow your business in Southeast Texas. We are ready to assist you.