Fork Lift Operator Training Beaumont TX – Call Industrial Training Solutions LLC
Industrial Training Solutions in Beaumont can handle your industrial training needs in Southeast Texas, including forklift operator training.
Forklift operator training is just one of the many training courses they offer across Southeast Texas and Southwest Louisiana.
Their skilled trainers are continually adapting courses to meet the evolving needs of Southeast Texas general contractors, refineries, and other clients.
The following courses are currently available through Industrial Training Solutions:
Mobile Crane Operator Training
Boom Truck Operator Training
Bucket Truck Operator Training
Articulating Crane Operator Training
Mobile Crane and Rigging Inspector
Aerial Lift and Bucket Truck Inspector
Riggers and Signal Person Training
NCCCO Rigger Level 1 Training
NCCCO Rigger Level 2 Training
NCCER Basic Rigger
NCCER Intermediate Rigger
NCCER Advanced Rigger
Scaffold Building Training
Trenching and Shoring Training
This is just a sample of the Southeast Texas industrial training options provided by Industrial Training Solutions LLC of Beaumont.
If you don't see the course you're looking for, give them a call. Chances are good that they can accommodate you.
They can provide fork lift operator training or any of their other courses at their Beaumont industrial training facility, at your facility in Southeast Texas / Houston area / Southwest Louisiana, or across the nation.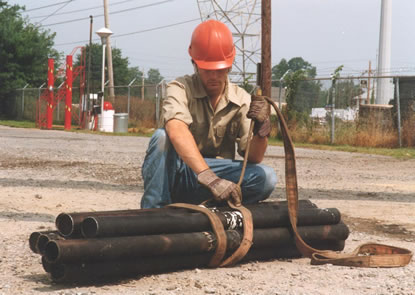 For all of your Southeast Texas industrial training needs, Call ITS in Beaumont today:
Industrial Training Solutions LLC
4595Washington Blvd in Beaumont Tx
(409) 200-2221
From aerial lift training to NCCCO testing, ITS trainers are standing by.
Safety is key across the commercial and industrial sector in The Golden Triangle.
ITS would love to help your team get the training they need – and that you need them to receive.
If you need fork lift operator training in Beaumont Tx, call Industrial Training Solutions LLC in Beaumont today.