Kat Excavation and Construction was awarded the 2016 BBB of Southeast Texas Torch Award in the "For Profit – Large Business" Category.
Owners Kerry and Belinda Trest were appreciative of the award and the reflection on their wonderful team of employees.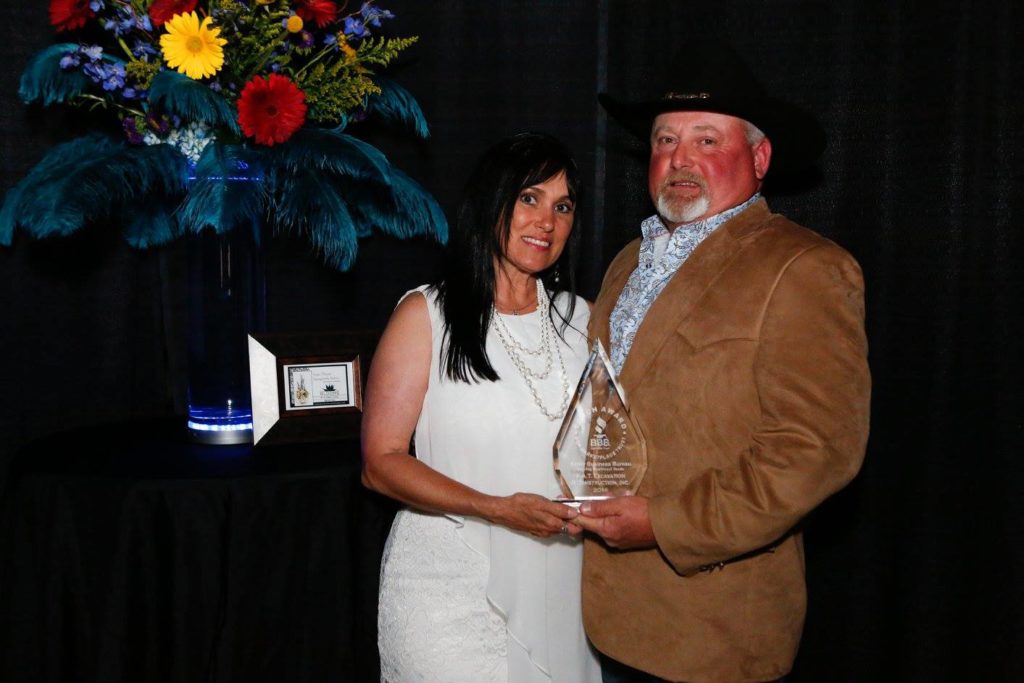 The Torch Awards are the most prestigious award presented by the BBB of Southeast Texas. Nominees are evaluated for:
Ethical behavior
Promoting ethics on a daily basis among employees, vendors, contractors and competitors
Promoting ethics in marketing and advertising
Involvement with the local community, volunteer and charitable organizations
There are categories for large for profit business, small for profit business, and for nonprofits.
KAT Excavation and Construction is a large Southeast Texas firm providing a wide range of services to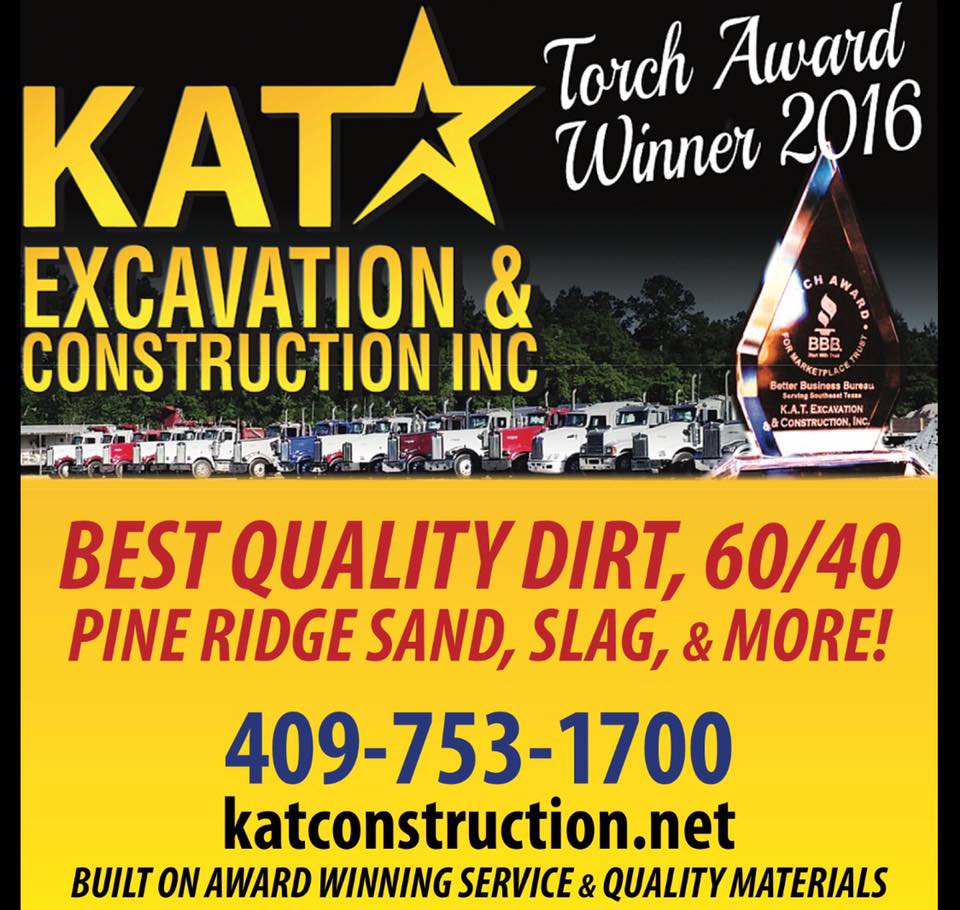 the SETX construction community:
Land Clearing
Demolition
Construction Consulting
Board Rock Road Prep / Construction
Rock Road Construction
Tank Pad Site Prep
Commercial and Residential House Pads
Pond Construction – Commercial or Residential
Dirt Work
Ring Levees for SETX Oilfield Sites
Tank Pads for Southeast Texas oil field sites
Pipeline Right of Way Clearing and Prep
Oilfield Site Cleanup
Tandem Dump Trucks, Dump Trucks and Pups, End Dumps, Belly Dumps, Flat Beds
Hauling Services (heavy equipment, drilling supplies, rock and aggregate, construction materials)
Limestone, GS 100, 60/40, Clay, Pine Ridge Sand
Kat Excavation and Construction is heavily involved with a number of Southeast Texas nonprofits and charity groups including the BBB, the AGC of Southeast Texas, the 100 Club (lifetime members), and more.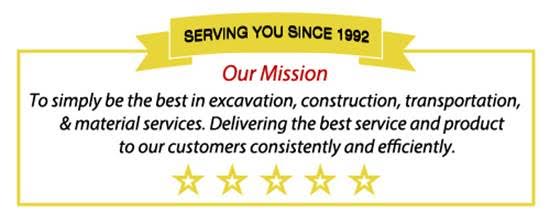 One of the keys to the success of Kat Excavation and Construction is a commitment to employee recognition and retention. Owners Kerry and Belinda Trest want to create an environment that encourages lifetime employees. To achieve this goal, employees are treated with respect. The company has a long running employee appreciation program. The company knows it is not only important for the company to win awards and receive recognition – it is just as important that the company recognize the employees who contribute every day. One of the important commitments the company has to their employees is providing ongoing training events to ensure safety and employee growth. The company hosts holiday parties that offer food, fun, and fellowship. KAT Excavation and Construction also includes their staff at large community events like the AGC of Southeast Texas Annual Casino Night and at BBB events throughout the year – including bringing a large number of team members to the 2016 Torch Awards Banquet.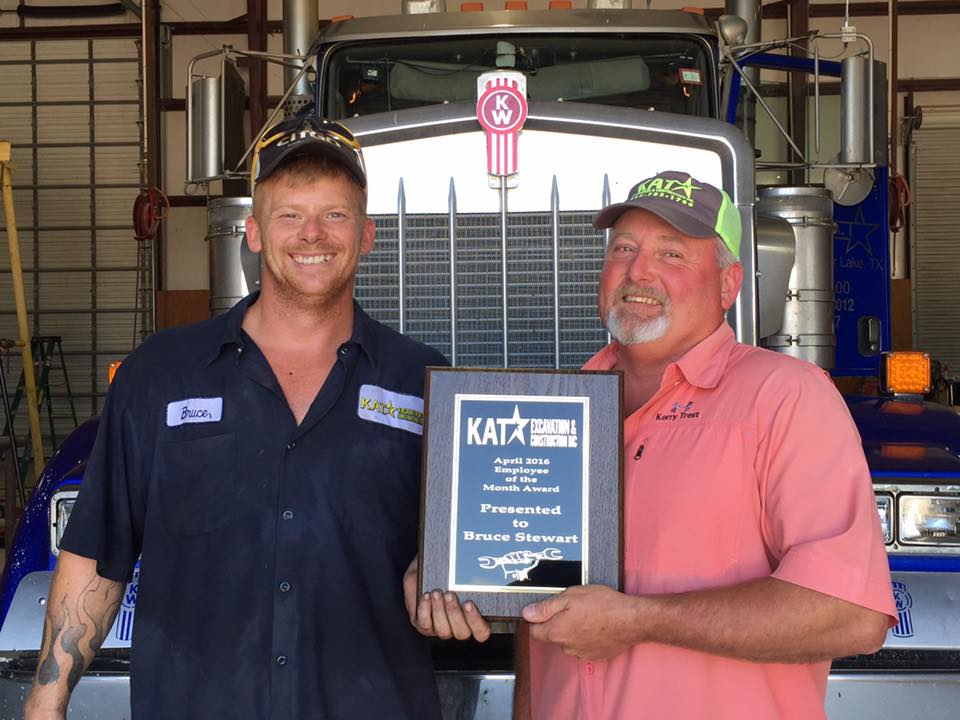 KAT Excavation & Construction is also known for quality and for customer service. Their rock roads are credited with lasting longer and for being able to handle heavier roads. They were a pioneer in providing the popular "Pine Ridge Sand" that Southeast Texas contractors value. Their hauling division is respected for safety and for having a wide range of vehicles able to handle their clients' needs. KAT's commitment to excellence earns them long time clients who use the firm again and again.
The BBB Torch Awards in Southeast Texas also is a fund raiser for the scholarship program of the BBB. Ticket sales contribute to scholarships the BBB of Southeast Texas provides to students from across The Golden Triangle who attend:
Lamar University
Lamar Institute of Technology
Lamar State College – Orange
Lamar State College – Port Arthur
Over the life of the program, the BBB of Southeast Texas has awarded over $250,000 in scholarships to Golden Triangle students.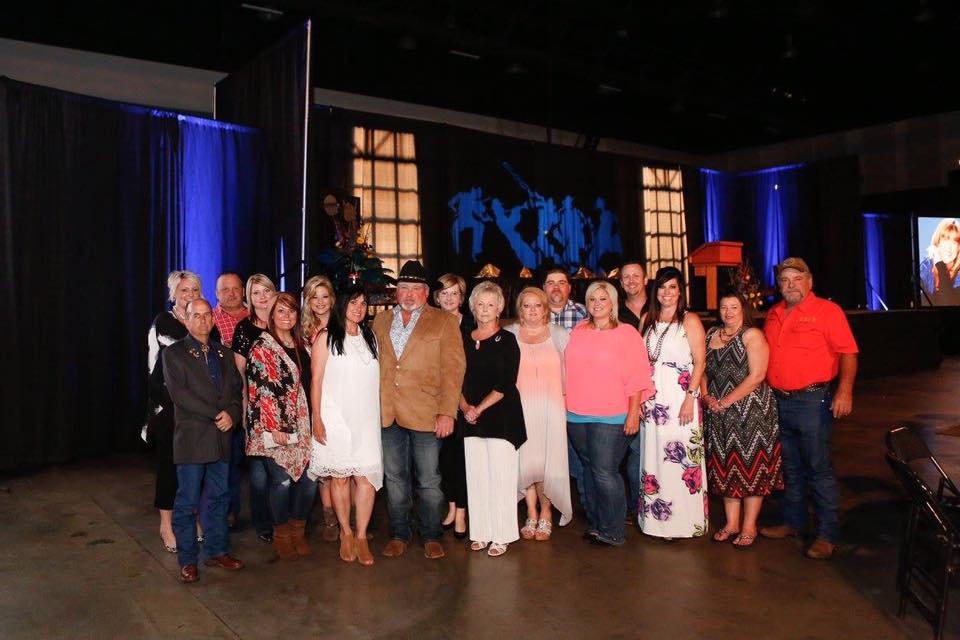 We would like to congratulate Kat Excavation and Construction for being awarded the 2016 BBB Torch Award in the "For Profit – Large Business" category.
Do you like to work with companies with a proven track record of quality service?
Call KAT Excavation and Construction today.
Call Kat Excavation & Construction Today:
(409) 753-2767
16531 Highway 105 in Sour Lake