The Port of Beaumont, Connecting the Golden Triangle to the World
For over one hundred years, The Port of Beaumont has been connecting the Golden Triangle to the world at large.
Do you know The Port of Beaumont's top trading partners?
Brazil
Kuwait
Nigeria
Mexico
China
That is a pretty diverse group – three continents.
With the rise Southeast Texas' exports of fuel pellets to Europe, do not be surprised if you see a fourth continent crack the top ten soon.
What imports are currently having an impact on shipping tonnage at The Port of Beaumont?
Forest Products
Aggregate
Military Gargo
Iron and Steel
Industrial Construction Components
Wind Turbines
We are also heavily exporting goods and services across the globe through the Port of Beaumont.
Here is a look at some of the top Southeast Texas exports:
Bulk grain including wheat and locally grown rice
Pot ash (for fertilizer)
Forest Products
Military Cargo
Project Cargo
Iron and steel
It is interesting that some of the products appear both as imports and exports.
With forest products, we import hardwoods from South America and Eucalyptus from Brazil. Eucalyptus has become popular for creating high grade paper products, including super soft toilet paper and facial tissue. We export our East Texas pine and the new energy pellets that are providing electricity and heat to Europe.
All of this activity means there is a great deal of construction available with the Port of Beaumont: the Sabine / Neches waterway is being deepened and widened, a number of warehouses need to be built or updated, dirt work, revitalization of piers and docking facilities. Make contact now, so you have an opportunity to participate in these projects.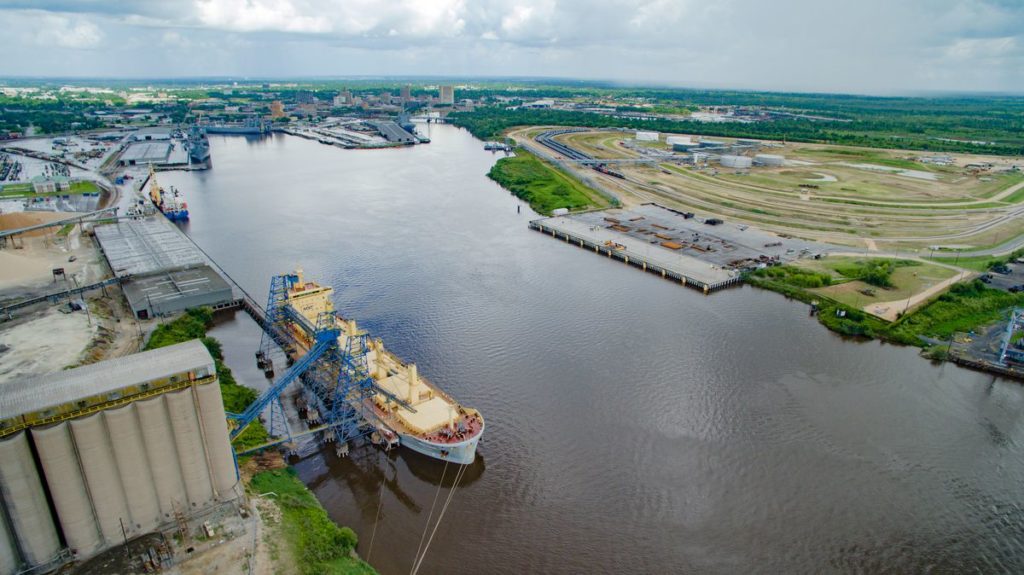 Are you looking for more articles about the individuals, companies, and institutions driving the Southeast Texas economy?
Stay tuned.

Southeast Texas Commercial Real Estate Magazine provides over 200 articles each year documenting the forces shaping our economy.
You can keep up with the latest news on our website 24/7, through our social media updates (click here to "like" us on Facebook", or pick up a free copy of the Southeast Texas Commercial Real Estate Magazine at over 200 locations across the Golden Triangle.
The Port of Beaumont is a tremendous resource for Southeast Texas.
Click here to learn more by visiting the Port of Beaumont's official website.