Golden Triangle Referral Groups
The Southeast Texas Networkers Meet Tuesdays at 11:15
Are you looking for a Beaumont referral group that can help you take your business to the next level?
Visit the Southeast Texas Networkers on Tuesdays.
The Southeast Texas Networkers meets each Tuesday to pass qualified referrals between members.
On a typical week over forty referrals will be exchanged. A large percentage quickly turn into closed business for members: homes are sold, seniors find a reputable home health or hospice agency, companies have logos and business cards designed, commercial buildings are leased, Southeast Texas advertising contracts are signed, air conditioning systems are repaired, and commercial landscaping is scheduled.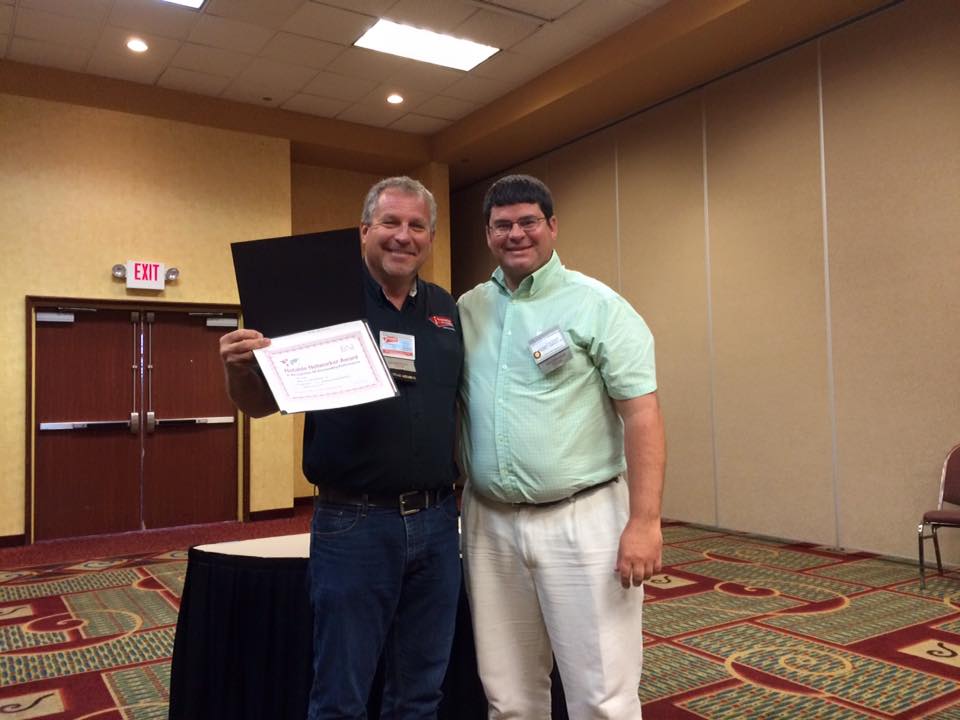 Members represent a wide range of Southeast Texas businesses, primarily owners, senior management, and marketing reps.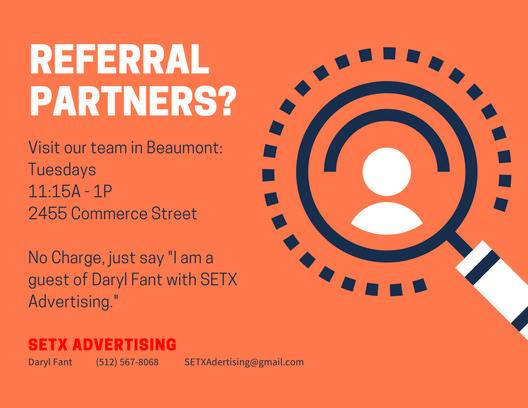 Here is a small sample of current members:
Visitors are encouraged, and you are welcome to be my guest.
There is no commitment – visit the Southeast Texas Networkers once or twice and network with potential clients and referral partners with NO obligation.
Meetings are held every Tuesday
11:15a – 1p
2455 Comerce Street in Beaumont
FREE to visit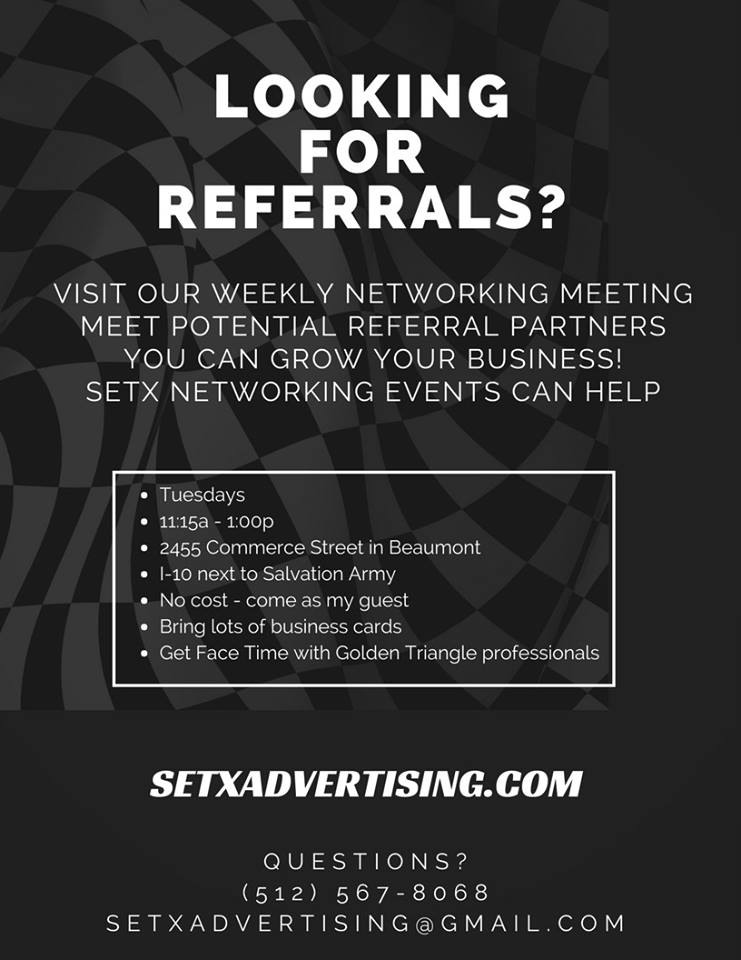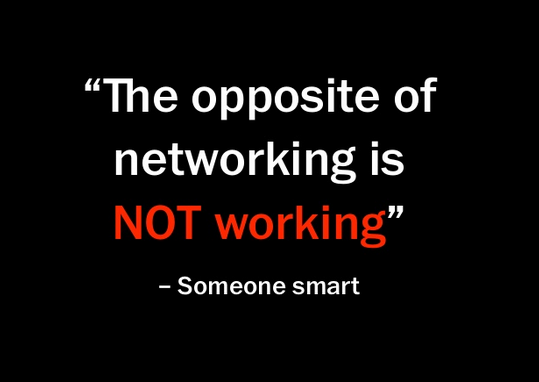 If you like what you see, you'll be given information to review about applying for membership.
There is value in Beaumont TX referral groups.
They offer the opportunity to build strong relationships with other businesses and to put their network of contacts to work for you.
If you've been looking for one that is the just right fit for you, make a visit to the Southeast Texas Networkers.
We'd love to have you.
If you call ahead and let me know what kind of businesses you'd like to meet, I will meet you at the beginning of the meeting and introduce you in person. 512-567-8068.
Would you like more information about Southeast Texas referral group opportunities

?
Stay tuned to SETXAdvertising.com.

We hope you enjoyed today's article, SETX Refferal Groups – The Southeast Texas Networkers Meet Tuesdays at 11:15.
We'll feature new opportunities to network with other Southeast Texas business owners and management each month.
Is this the right Beaumont referral group for you and your business? Visit the Southeast Texas Networkers on Tuesday and find out.