Commercial Property Management in the Golden Triangle
US Lawns Landscaping Contractor
Southeast Texas commercial landscaping can help your property get noticed.
One of our focus areas in Refined Magazine is helping your find commercial services companies that can help you elevate your properties, maintaining and increasing their value over time.
Are you looking for a top Southeast Texas commercial landscaping company?
US Lawns Beaumont gets great feedback from their clients and has a reputation for proactively managing landscaping, tree trimming, and drainage issues for their clients year round.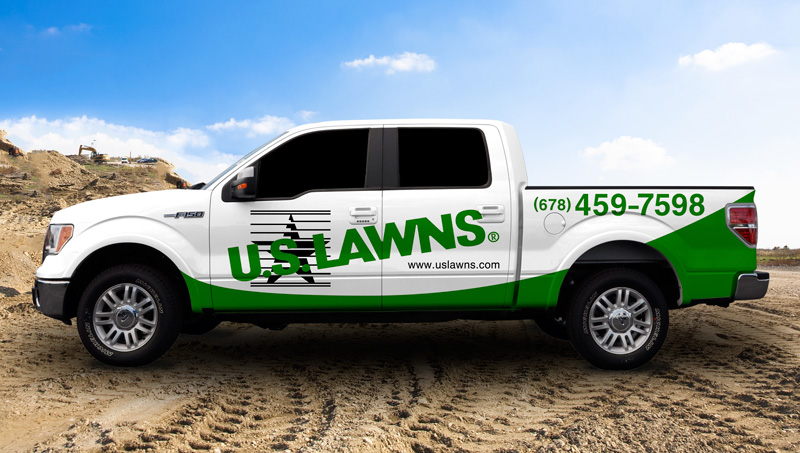 Maintaining curb appeal for your Southeast Texas commercial properties can be a challenge.
Your lawn and gardens face long brutally hot summers and long, gray, wet winters.
The right SETX commercial landscaper will have the knowledge and vision to keep your property looking "move in ready" year round.
Today we're talking with Byron Jacquette of US Lawns Beaumont, who is passionate about commercial landscaping, serving Jefferson, Hardin, Tyler, and Orange counties.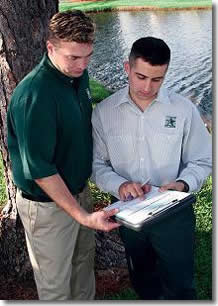 Byron, we're having a real winter this year. January has been cold and wet with only occasional glimpses of full sunlight. What are you focused on right now?
With all of the rain, we've helped a number of new clients with their drainage – water logged lawns with mud puddles aren't something your prospective tenants want to see. We are making sure our clients lawns and gardens drain nicely.
We're also putting in lots of seasonal plants and flowers for our commercial buildings, retail properties, medical offices, restaurants, hotels, and apartment communities.
Many people avoid planting in the winter, but there are lots of beautiful flowers and ornamental plants that can handle Southeast Texas winters just fine.
Our clients have a nice pop of seasonal color all year round so that their properties really stand out.

What are some of the services you offer commercial property managers and owners?
At US Lawns, we provide full service landscape management. Once we document your expectations, we take over and proactively manage your property so you don't have to call us and tell us the grass is getting long or the palm trees need to be trimmed. We work hard to stay one step ahead of your needs.
Our services include:
Seasonal Color Design & Installation
Fertilization & Pest Control
Irrigation Management
Custom Select Services to meet any client's special needs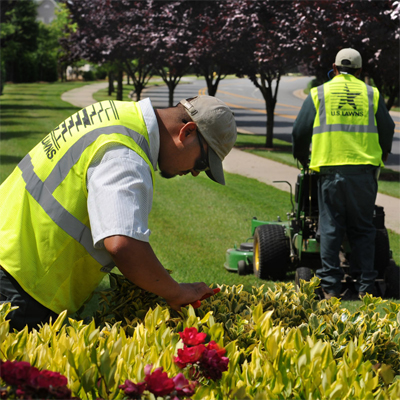 What kind of Southeast Texas commercial properties do you service?
We work hand in hand with your commercial realtors and property managers- the kinds of properties they are interested in are the ones we service.
We service any kind of SETX commercial property including:
Apartment Communities
Retail & Office Parks
Home Owners Associations
Hotels & Resorts
Healthcare Facilities
Credit Unions and Banks
Restaurants
Industrial Parks
Municipalities
Assisted Living Facilities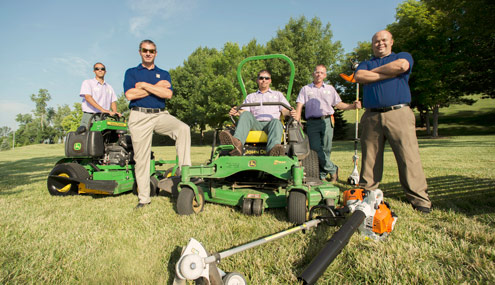 Where can our SETX property managers and commercial property owners see your work?
If you're grabbing lunch in Beaumont, swing by Schlotzsky's. That's one of the restaurants we service. If you have people coming into town for a meeting and they're staying at the Holiday Inn Beaumont Plaza, that is one of the properties we landscape- don't miss the new flowers in the atrium. If you catch a cold, swing into Walgreen's; we serve all of their locations in the Golden Triangle.
What's the secret to keeping SETX commercial landscaping clients happy long-term?
It's the same for commercial landscaping as it is with other types of Southeast Texas commercial services providers.
Be proactive- don't wait for a "problem" to arise.
For us that means, maintaining your client's lawn and landscaping year round, so it always looks like they just got it ready to show a prospective buyer or tenant.
Keep professional crews – they represent your company every day.
Perform each job like it is an important job interview.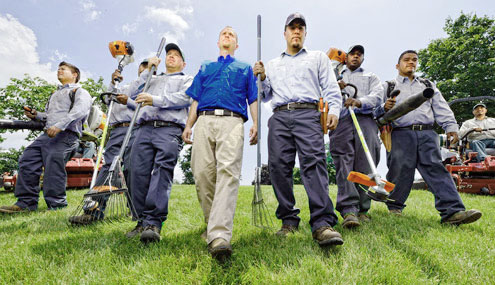 If you take care of other people's property like it was your own, they'll stay with you a long time.
Our logo says it all, "Your Turf. Our Lawn".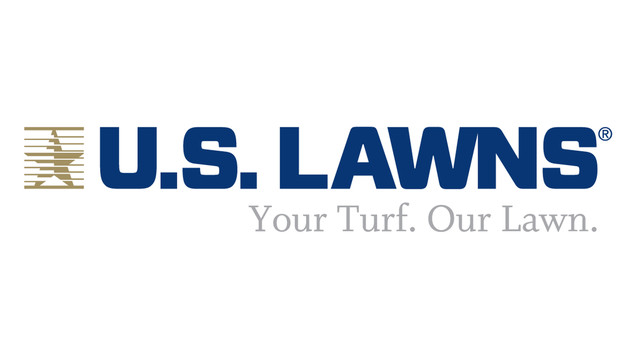 If you're looking for a commercial landscaper to deliver curb appeal 52 weeks a year, contact US Lawns, a leading Southeast Texas commercial landscaping company.
US Lawns Beaumont
Byron Jacquette 409.678.2166  
E-mail at byron.jacquette@uslawns.net
USLawns.com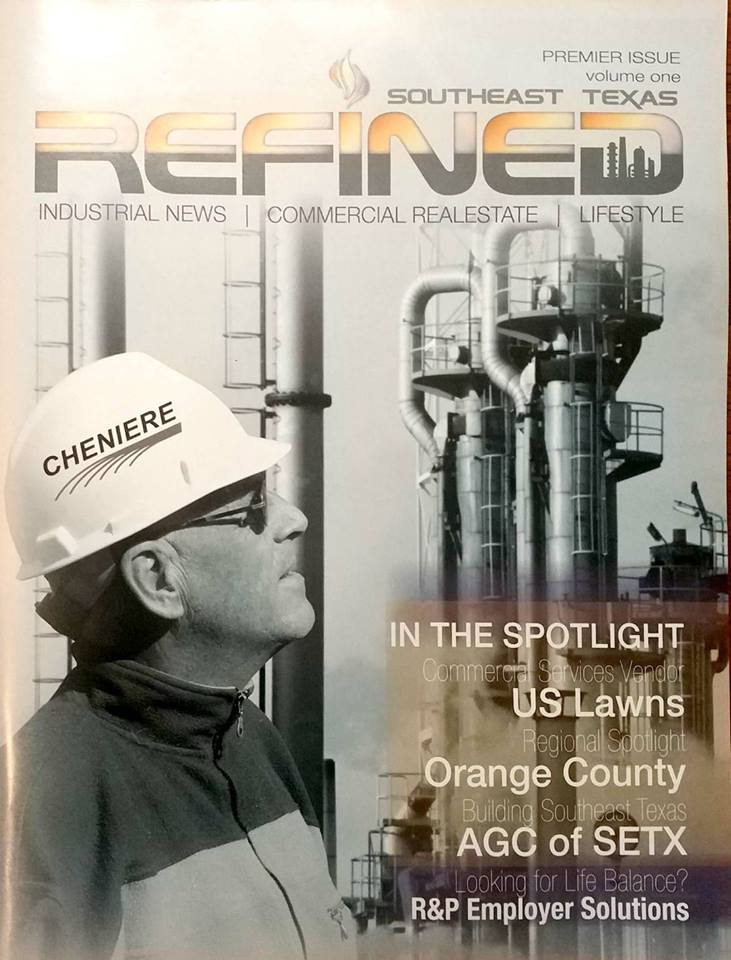 We hope you've enjoyed today's introduction to one of our Southeast Texas commercial services companies.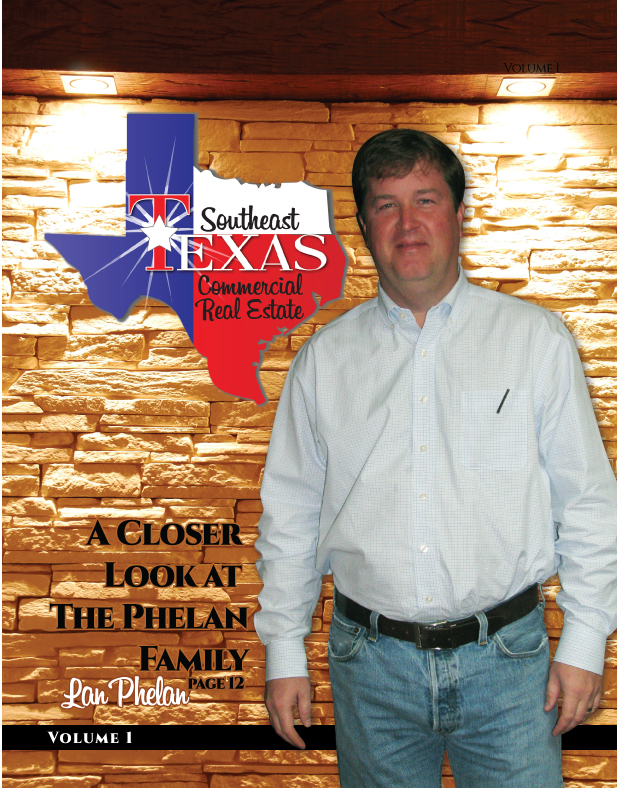 Stay tuned for more, right here on SoutheastTexasCommercialRealEstate.com.
We will be profiling:
SETX General Contractors
Plumbers
AC Companies
Southeast Texas Property Management Companies
Alarm and Security Firms
Southeast Texas Commercial Lenders
Commercial Janitorial Companies
Would you like to advertise your Southeast Texas commercial real estate listings or your company in the Southeast Texas Commercial Real Estate Magazine and on our website?
Call or EM today:
Daryl Fant, Publisher. Refined Magazine
(512) 567-8068
SETXAdvertising@gmail.com
We are your resource for Southeast Texas commercial real estate news, insight, and information – online 365 days a year.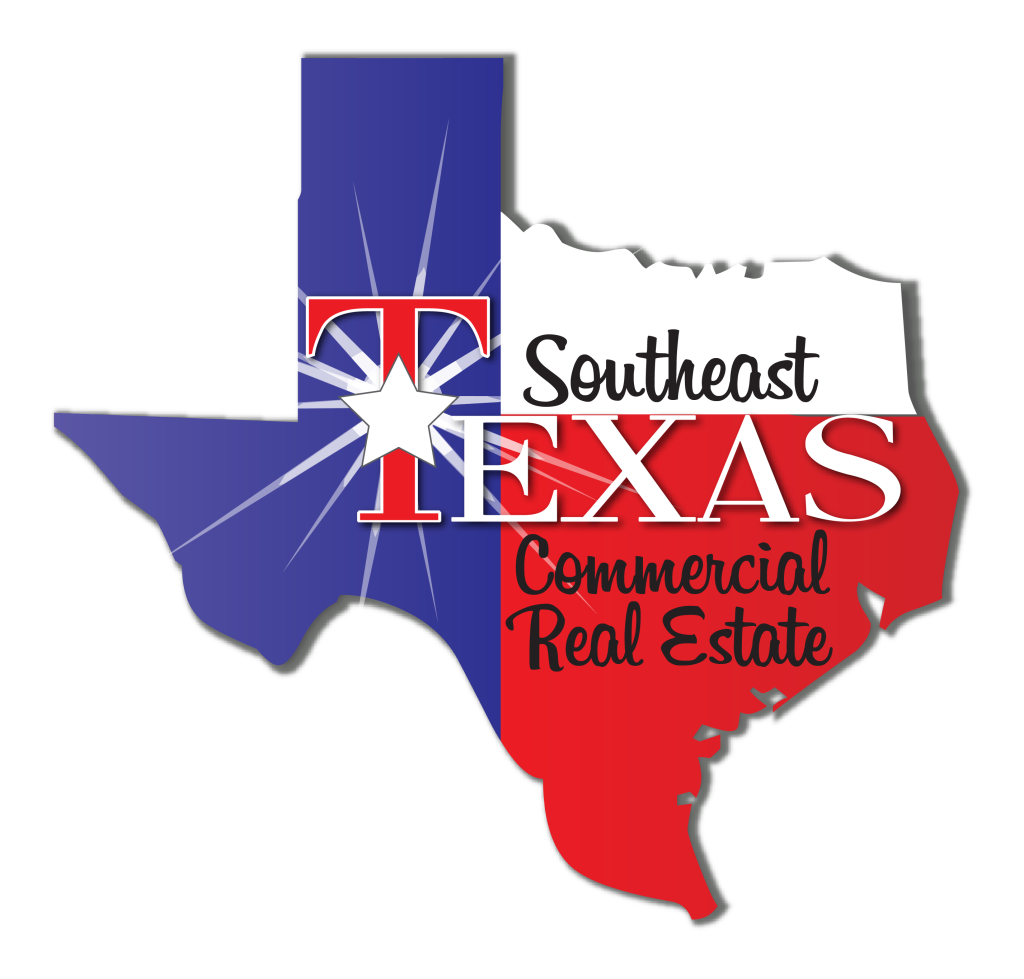 If you're looking for a Southeast Texas commercial landscaping company you can depend on, call US Lawns today.