East Texas & Golden Triangle Sign Company
County Sign and Awning, serving Southeast Texas
Every business needs a sign. Southeast Texas sign Company County Sign and Awning has provided two generations of Southeast Texas businesses with their "just right" commercial signs.
County Sign and Awning (CSA) is a great resource for churches, banks, card dealerships, hotels, and commercial construction companies in the Golden Triangle and East Texas.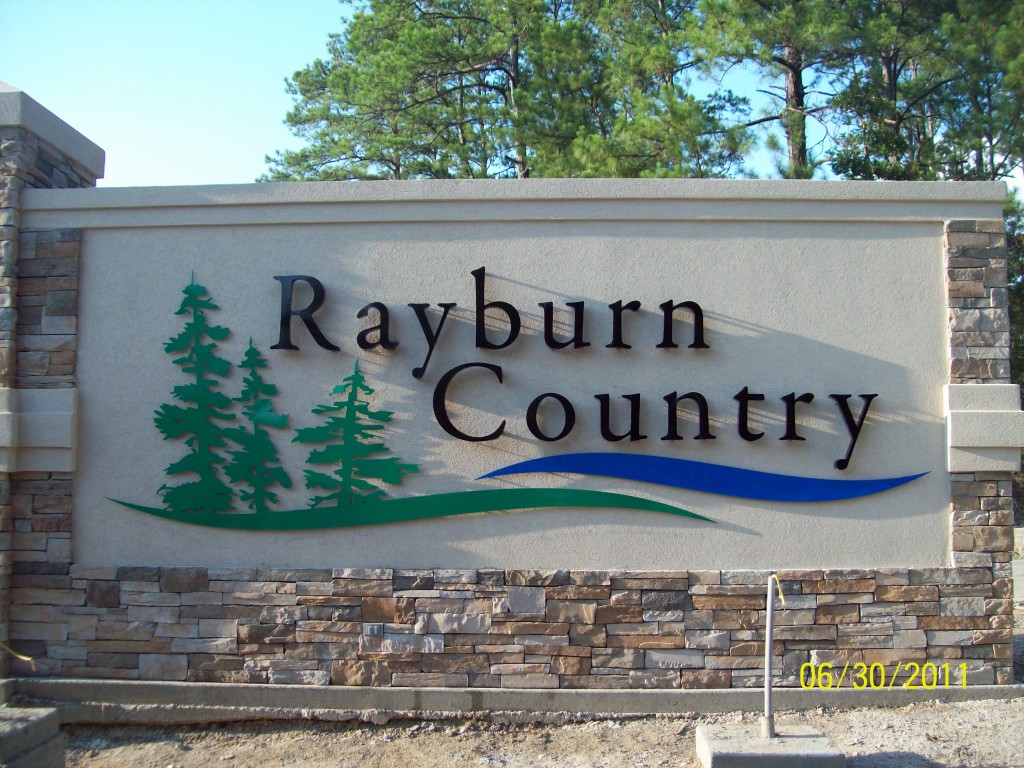 Through hard work and great client feedback, County Sign and Awning is growing.
They are expanding service into Nacogdoches and Lufkin.
Do you need a new sign for your restaurant, hotel, or church in East Texas?
Call County Sign and Awning East Texas: (936) 635-6552.

Today, County Sign and Awning has a state of the art three acre facility on FM 418 between Kountze and Silsbee with an office and shop complex just over 8,000 square feet and a second facility in Zavalla to serve the Lufkin / Nacogdoches area.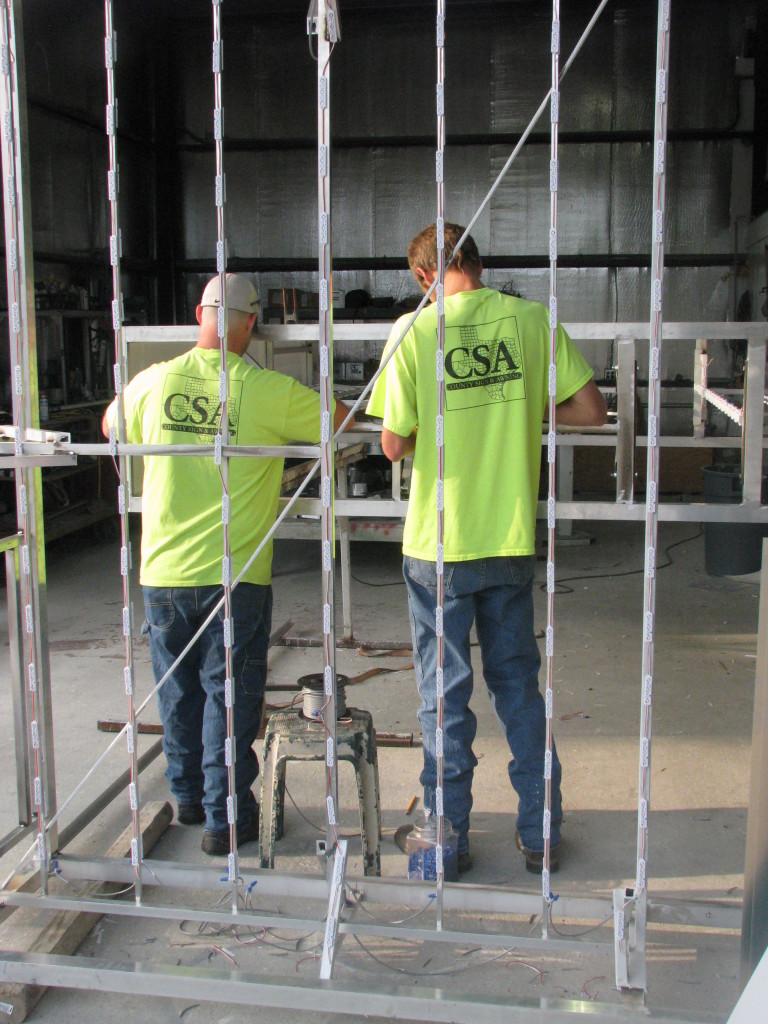 County Sign and Awing is a high tech sign company offering:
High tech digital signs
Wide format digital printing
Computerize custom routing
Aluminum and steel custom sign manufacturing
Computerized three dimensional formed channel letters
Drilling of piers
Crane rental
County Sign and Awning has become in demand across the commercial construction and real estate spectrum in Southeast Texas. On any given day, their trucks and cranes will be working on restaurants, churches, industrial sites, government buildings, and retail sites.
Good references from the Southeast Texas church community have made CSA something of a go to vendor for that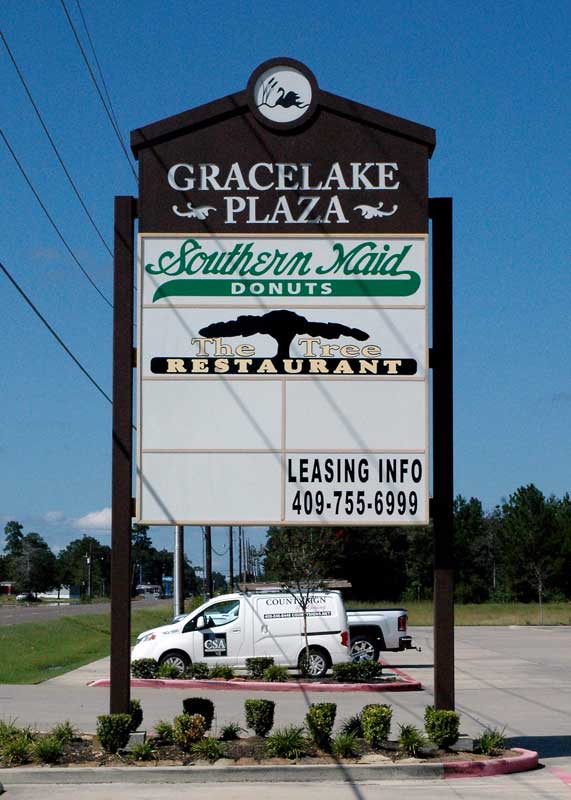 sector. They have done sign work for Cornerstone Baptist, Crestwood Church, and First Baptist in Kountze, First Pentecostal Church and New Covenant Assembly of God in Silsbee, and many others.
County Sign and Awning has had similar success in the commercial sign sector. You'll see their work at the, Morris Moore dealerships in Silsbee and Beaumont, at your local Community Bank or Neches Federal Credit Union branch, at the Southeast Texas State Fair, and across East Texas and the Golden Triangle.
In addition to their high quality sign work, County Sign and Awning is in demand for their crane rental, which comes with an experienced crew to get your job done efficiently.
County Sign & Awning crews also assist Lamar Outdoor with their heavy construction projects in Southeast Texas.
For many East Texas and Golden Triangle businesses, a professional sign is the first impression you make on a potential customer.
If you're ready to make a statement, East Texas sign company County Sign and Awning would love to help.
2091 Farm to Market Rd 418 between Kountze and Silsbee
County Sign and Awning East Texas (936) 635-6552.
County Sign and Awning Golden Triangle (409) 246-8448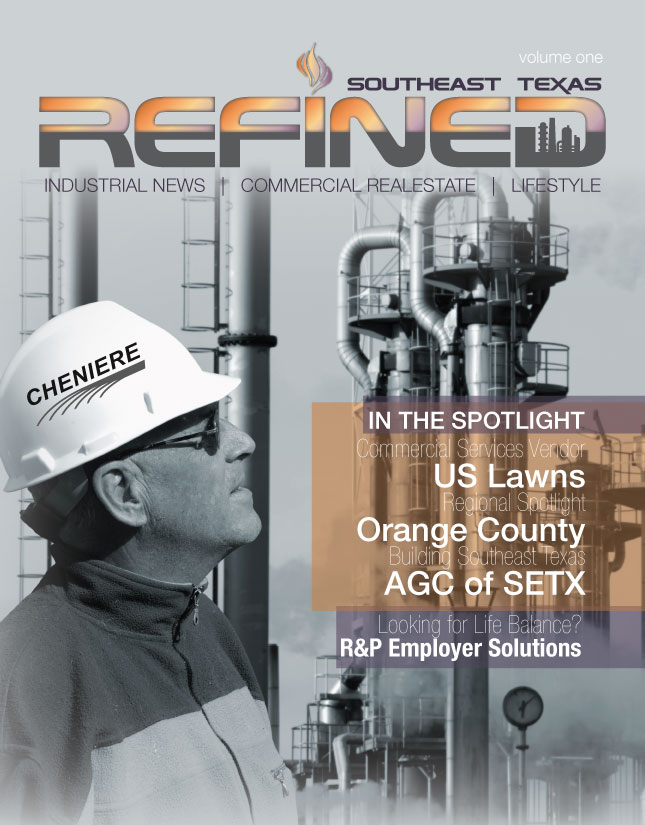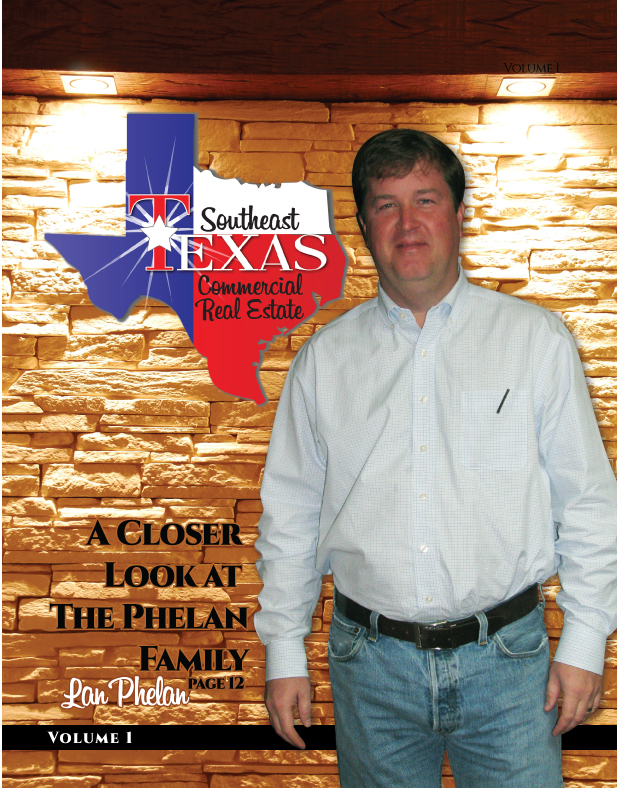 Make your business stand out – County Sign and Awning can help.