Are you looking to reach the Southeast Texas Commercial and Industrial community with your marketing message?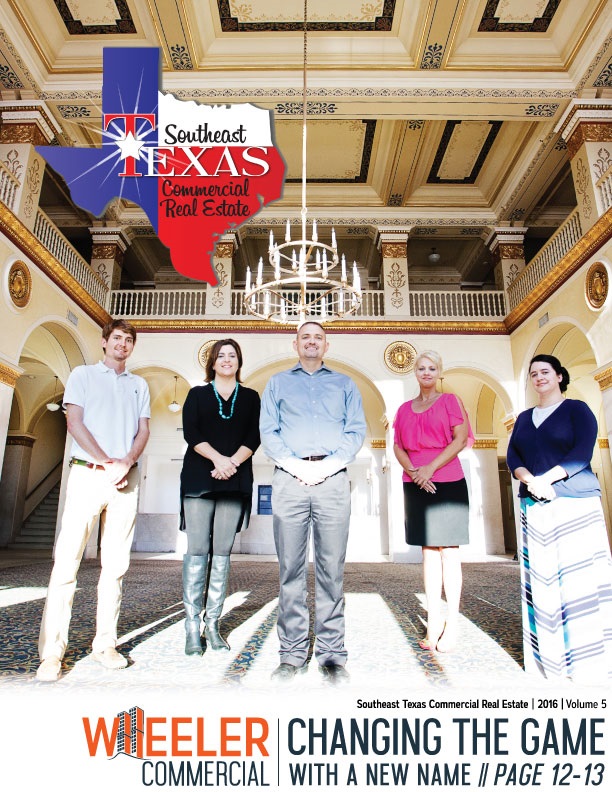 We can help.
Our advertisers receive a full suite of marketing tools custom designed for the needs of today's advertisers:
Targeted Print Advertising. Our magazine covers the Southeast Texas commercial real estate market, announces the details of upcoming commercial and industrial projects, and provides insight into Golden Triangle economic development initiatives.
Online Banner Ads. Your ad is visible from every page on our site. No matter which article our reader is reviewing, your ad will be on the right hand side of every page. Readers can click through to your website or Facebook page any time they need your service or would just like to know more about you.
Custom Marketing Articles. What does it cost to have a press release written? Typically $250-$400 is common in our market. Our clients not only get custom articles written, but they receive guaranteed placement in our print and online publications. Clients are also free to use the articles on their websites, blogs, and social media at no additional charge.

Southeast Texas Social Media Campaigns

: We tell your story to your next clients on Facebook, Twitter, and Linked In. 
The Golden Triangle's best Search Engine Optimization System. Are you happy with where your company comes up in Google searches? We can help. Are you coming up in the top 10? How many times? Do you know how to make your competitors drop out of the top 10? SEO Marketing is important – we can help you do it right!
Thank you – we look forward to helping you continue to grow your business.
You can advertise effectively in Southeat Texas.
It all starts with a single phone call.
Daryl Fant, Publisher.

Refined

/  

Southeast Texas Commercial Real Estate

(512) 567-8068
SETXCommercialRealEstate@gmail.com
Southeast Texas Commercial Real Estate is now Refined.
The name change more accurately reflects the breadth of the stories we tell:
Southeast Texas Economic Development News and Resources
Industrial News – Expansion, Management Profiles, and Awards
"Building Southeast Texas Bios" – Commercial contractors, industrial contractors, highly regarded local subs, property developers and management companies, and others making things happen.
Regional Spotlights – What is driving the commercial sector in different areas of the Golden Triangle?
Of course, we'll still have just as many Southeast Texas commercial real estate listings. The commercial real estate market is so closely tied to everything we do.
Thank you everyone – call anytime with questions or special needs.