Building Southeast Texas – Kat Excavation and Construction
For Southeast Texas general contractors, having a network of top professionals is invaluable.
Today, we are highlighting KAT Excavation and Construction. Owners Kerry and Belinda Trest have built an outstanding reputation in the SETX construction community.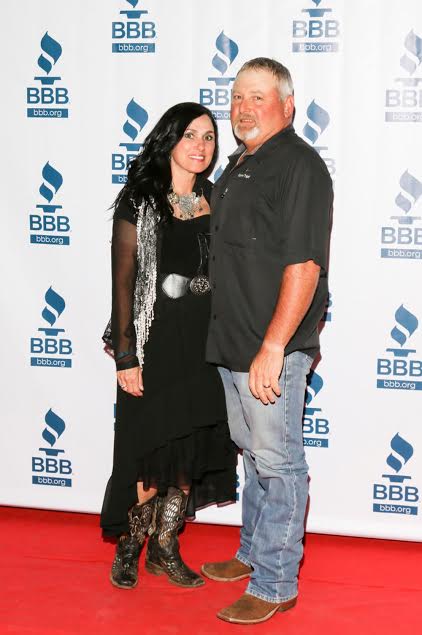 The company started with one man, a shovel, and Pine Ridge Sand. The product was popular and the quality of work was quickly recognized.
Through hard work and dedication to quality, the company has grown tremendously.
Today the company is diversified across the spectrum of Southeast Texas construction services.
They offer:
Demolition Services Across Southeast Texas: KAT offers safe demolition and disposal of commercial buildings, parking lots, concrete slabs, residential buildings, and more.

Hauling Across the Golden Triangle and beyond

. A fleet of dump trucks, Kenworth trucks, and commercial flatbed trailers can be used to get heavy equipment, pipe, commercial construction materials, pallets, and aggregate to your commercial, industrial, or residential construction site.

Site Prep

. Their team can assist Southeast Texas contractors with preparation of oil field sites, laydown yards, or new roads. They offer precise and efficient dirt work, land grading, soil compaction, and grading of materials.

Southeast Texas Oil Field Services

. They offer land clearing, materials (roads, site prep, locations, tank pads, ring levees). They can build board roads or rock roads at your drilling site. KAT builds oilfield tank pads, ring levees, reserve pads, and more. Maintaining oilfield roads, drilling sites, Pipeline ROWS, and other areas is a specialty for their oil field clients. Their crew can assist with detention of oil spills, haul off, and soil replacement. Soil stabilization is provided at/around your drilling site. Assistance to oil field clients with reserve pit closure, spreading of drilling mud, and general cleanup of drilling sites is in high demand. Do you need an experienced excavation contractor for your Southeast Texas pipeline project? They have an experienced team ready to go to work for you to provide loading, hauling, and disposal of used drilling fluids for Golden Triangle drilling sites. KAT Construction also assists their oilfield clients with drainage, culverts, and installation of cattle guards.
Southeast Texas Commercial and Industrial Construction Materials. Do you need soil, sand, aggregate, or landscaping stone? The KAT crew has the materials you need in stock and ready to roll. They can deliver with their fleet of dump trucks, Kenworths, and big industrial strength flatbed trailers. Whatever you are looking for, KAT can help: clay, sand, top soil, limestone base, washed limestone, slag base, rip rap, Ag lime, pea gravel, asphalt, and more. Check the KAT Excavation and Construction website, KATConstruction.net, for a more comprehensive list.
Southeast Texas Land Clearing. Kerry and his team are experienced with all aspects of land clearing for commercial and industrial construction projects. Whether you're clearing a single space or a hundred acres, KAT Construction can clear and grub trees, brush, stumps, and debris. They can burn, mulch, or haul away debris to leave your site clean and ready for the next stage of your construction project.
Commercial Construction Consulting Services. The Trests can assist you with consulting on your next commercial or industrial construction project: pads, storm sewers, roads, levees, or an entire commercial job site or residential neighborhood.
Owners Kerry and Belinda Trest bring a family style approach to construction management.
They work hard to keep top personnel, showing them that they are valued and rewarding excellence at all levels of the company from heavy equipment operators to CDL drivers to office staff.
Belinda and Kerry Trest are quick to credit their staff as being key to their growth, success, and longevity.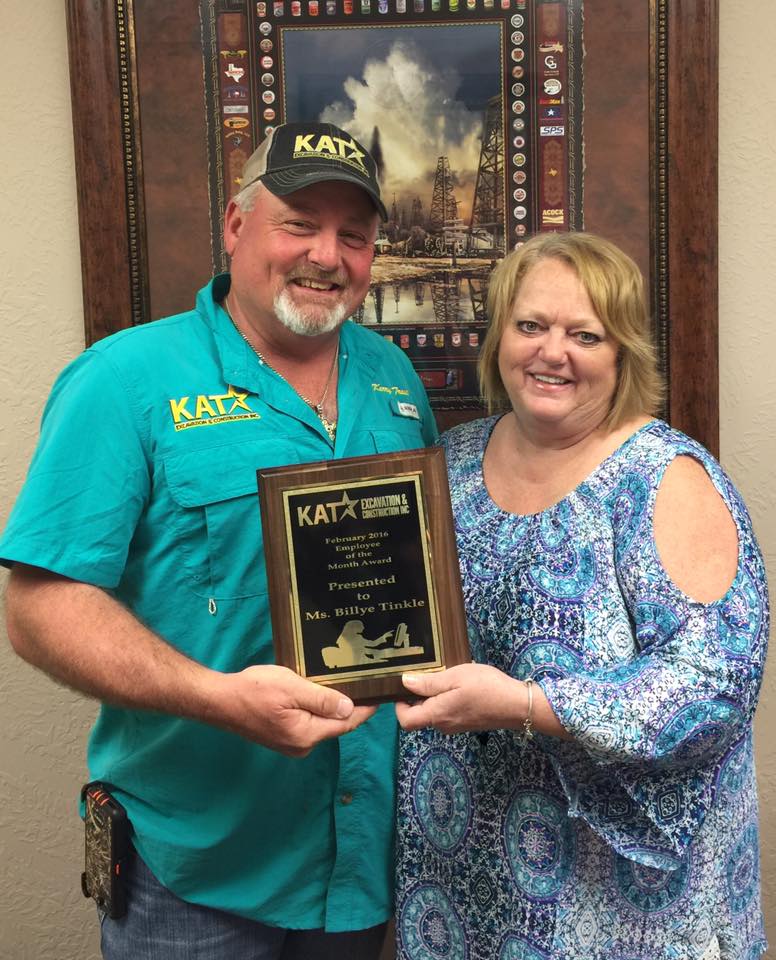 The results of their management approach can be seen in testimonials from their clients and recognition within the community.
In 2016, KAT Excavation and Construction won the BBB Torch Award for Marketplace Trust. This is the signature award bestowed by the Better Business Bureau.
Would you like to know more about what KAT Excavation and Construction can do for you?
Schedule a lunch or in office meeting today:
Call Kat Excavation & Construction Today:
(409) 753-2767
16531 Highway 105 in Sour Lake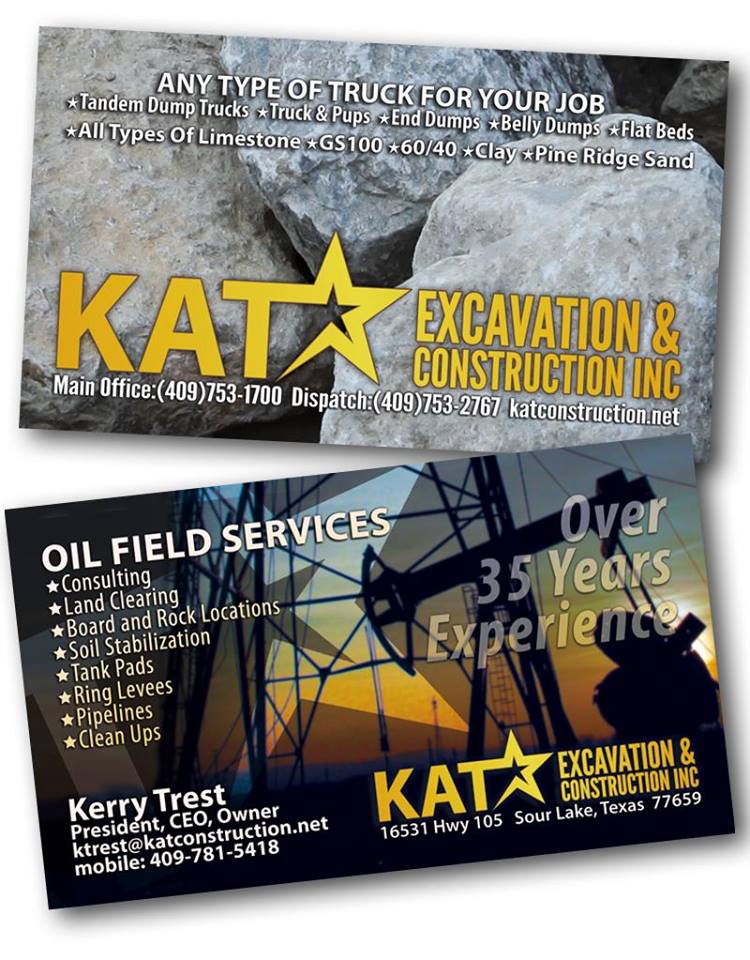 Kerry and Belinda Trest would like the opportunity to get to know your business and your needs. If they can assist you, they will commit to providing outstanding service. If they can't, chances are excellent that they can put you together with someone in their extensive network of contacts.
We'd like to thank Kerry and Belinda for spending time with us for this article. As you can imagine, they have tremendously busy schedules.
We hope you have enjoyed getting to know more about KAT Excavation and Construction, one of the local firms that is Building Southeast Texas.
We hope you have enjoyed today's feature, Building Southeast Texas – Kat Excavation and Construction.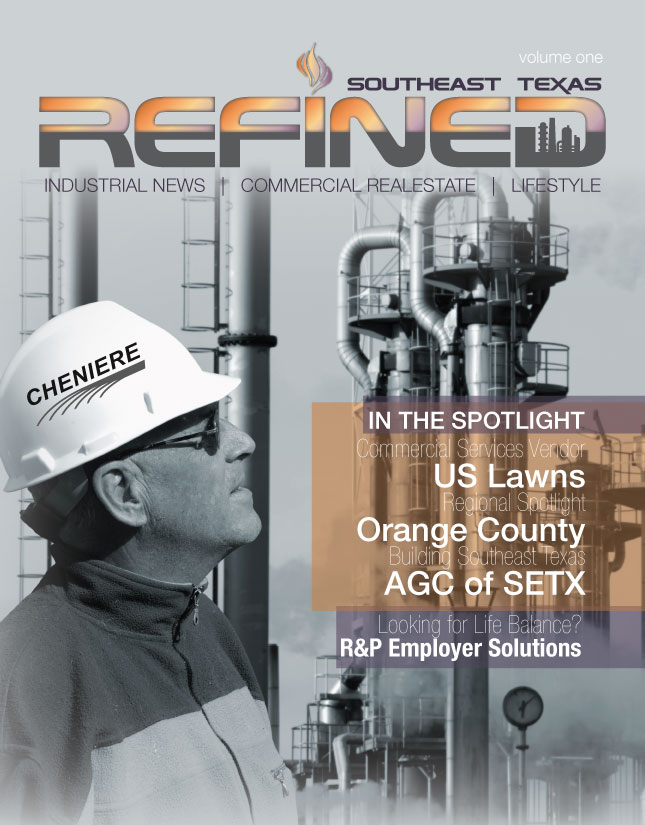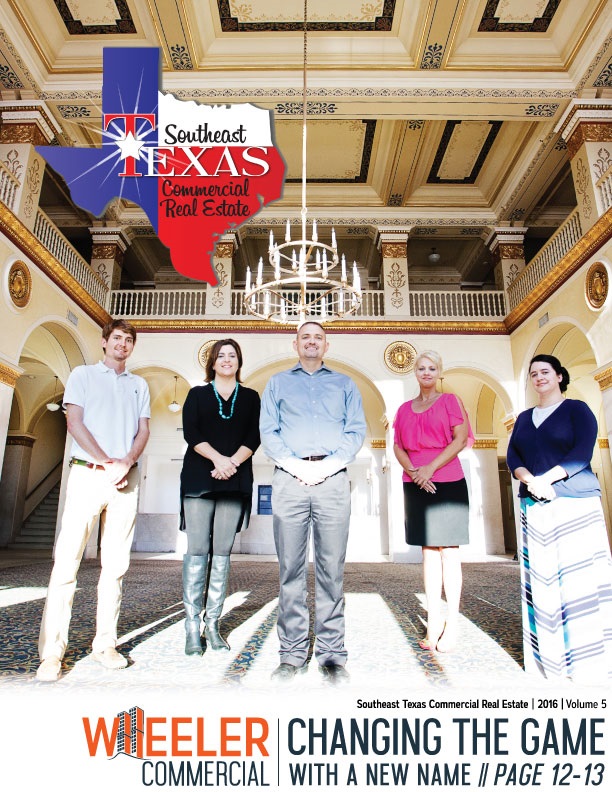 Southeast Texas Commercial Real Estate Magazine is now Refined.
We continue to bring the latest news and information from the Southeast Texas commercial real estate community combined with information about the latest industrial expansions, commercial construction projects, and Golden Triangle lifestyles.
Daryl Fant, Publisher Refined magazine and

Southeast Texas Commercial Real Estate

. 
(512) 567-8068
SETXAdvertising@gmail.com
Click here for Southeast Texas advertising information.

Do you need a strong resource in the Southeast Texas oilfield or construction sector?
Get to know KAT Excavation and Construction today.