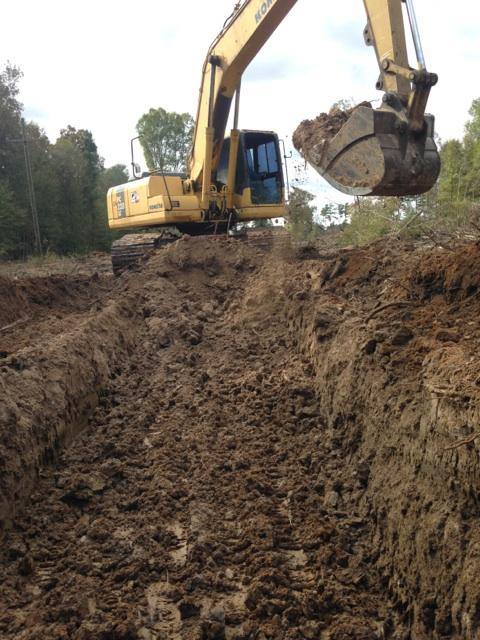 Southeast Texas Construction News
SETX Contractor Spotlight: KAT Excavation & Construction
Today we look at the importance of Site Preparation and Site Pads for your Southeast Texas commercial and residential construction projects.
Building in Southeast Texas has some unique challenges. One is highlighted today by KAT Excavation & Constuction:
Proper site pad development is essential to the success of commercial construction projects in the Golden Triangle. Proper site pad development helps ensure that your slab is properly installed and protected. A good slab has solid compacted area that will not shift, is level, and is raised above the surrounding area to keep water from collecting around or entering your home. Given the increase in flooding across Southeast Texas, proper site pad development is more important than ever.
Choosing an experienced grading operator for your Southeast Texas commercial construction projects is one of the most important factor in getting a quality site pad (it is equally important for residential construction projects in the Golden Triangle). Don't cut corners on site preparation and pad construction. If an experienced SETX contractor arrives at the site to begin construction and finds that the pad and site preparation are inadequate, it will delay the time table for your commercial construction project and become an unplanned increased expense. If poor pad construction is not detected before your commercial project begins, structure settling, erosion and flooding are some of the problems that will be a serious cash flow drain for years until corrected. This is an issue across the Golden Triangle.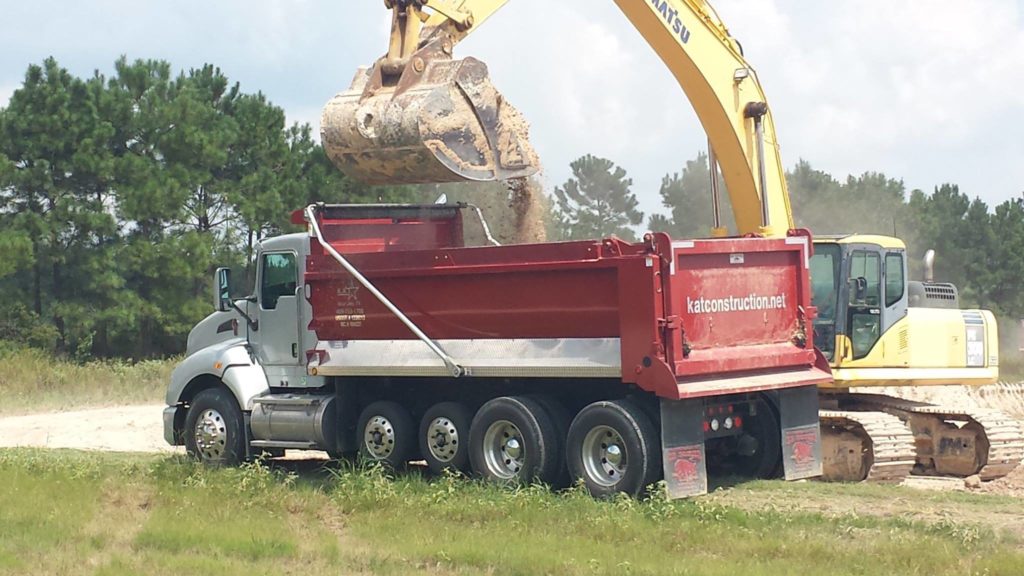 Fortunately, a little planning and choosing a top Southeast Texas site prep and site pad contractor will keep your project on time and on budget.
Call Kat Construction for a site prep consultation for your project anywhere in Southeast Texas today:
(409) 753-2767
16531 Highway 105 in Sour Lake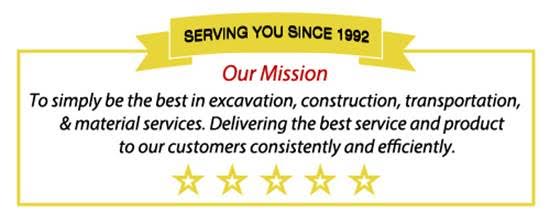 KAT Excavation & Construction is a member of the BBB and the Associated General Contractors of Southeast Texas.
KAT Construction was awarded the 2016 Torch Award by the BBB of Southeast Texas.
Torch award nominees are evaluated by the BBB in several categories including:
Ethical behavior
Promoting ethics on a daily basis among employees, vendors, contractors and competitors
Promoting ethics in marketing and advertising
Involvement with the local community, volunteer and charitable organizations
There are categories for large for profit business, small for profit business, and for nonprofits.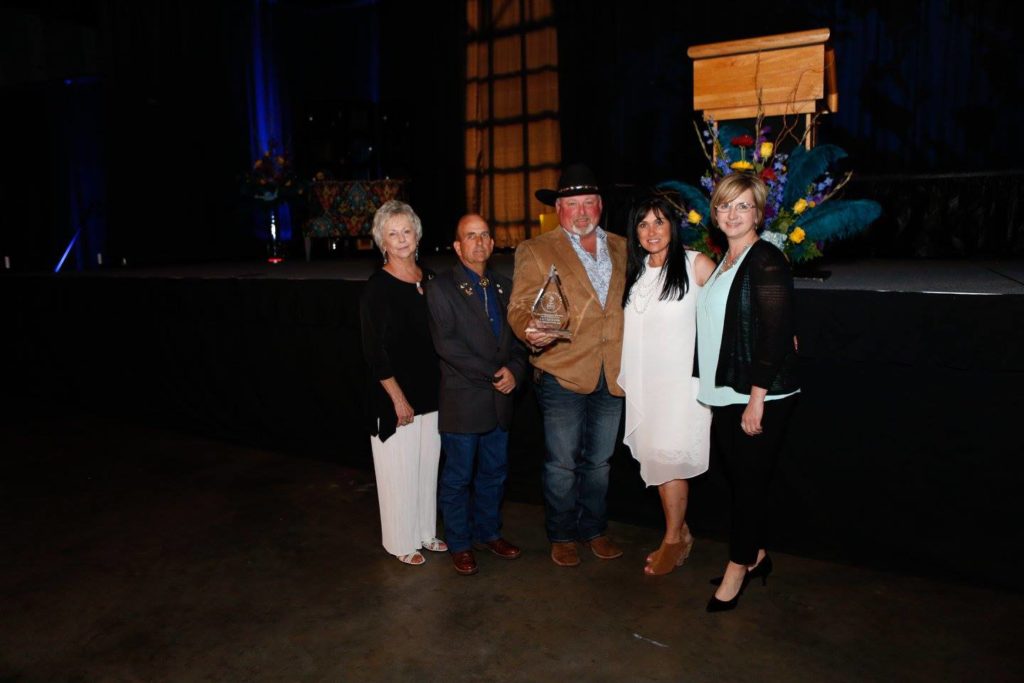 KAT won the 2016 BBB of Southeast Texas Torch Award in the "For Profit – Large Business" category.
KAT Excavation and Construction provides a wide range of services for the Southeast Texas commercial contractor community including: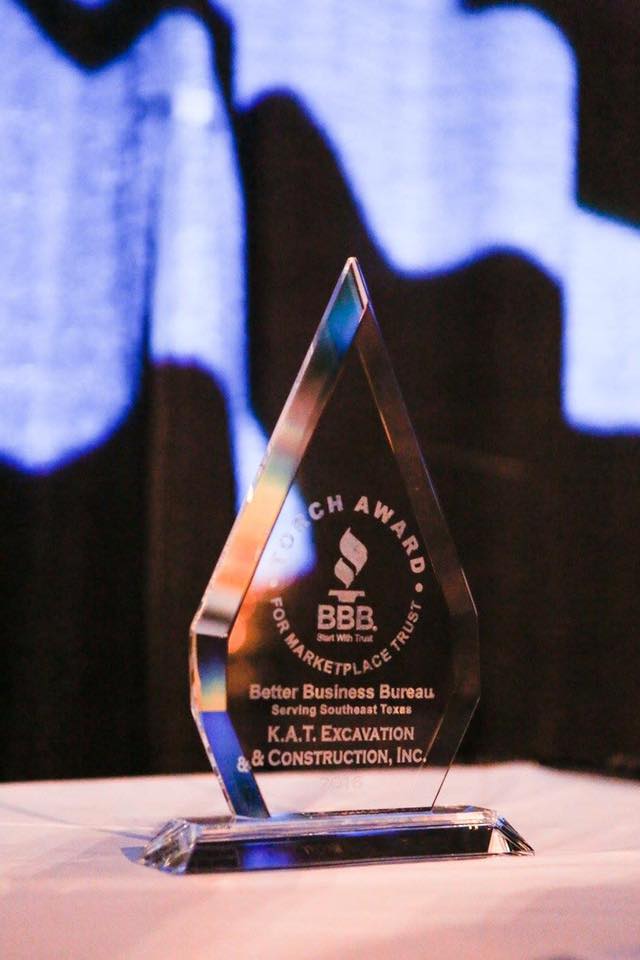 Land Clearing
Demolition
Construction Consulting
Board Rock Road Prep / Construction
Rock Road Construction
Tank Pad Site Prep
Commercial and Residential House Pads
Pond Construction – Commercial or Residential
Dirt Work
Ring Levees for SETX Oilfield Sites
Tank Pads for Southeast Texas oil field sites
Pipeline Right of Way Clearing and Prep
Oilfield Site Cleanup
Tandem Dump Trucks, Dump Trucks and Pups, End Dumps, Belly Dumps, Flat Beds
Hauling Services (heavy equipment, drilling supplies, rock and aggregate, construction materials)
Limestone, GS 100, 60/40, Clay, Pine Ridge Sand
For more information about KAT Construction, click here for their official home page.
Start your Southeast Texas commercial or residential construction project with proper site work and a stable site pad.
KAT Excavation & Construction is ready to assist you.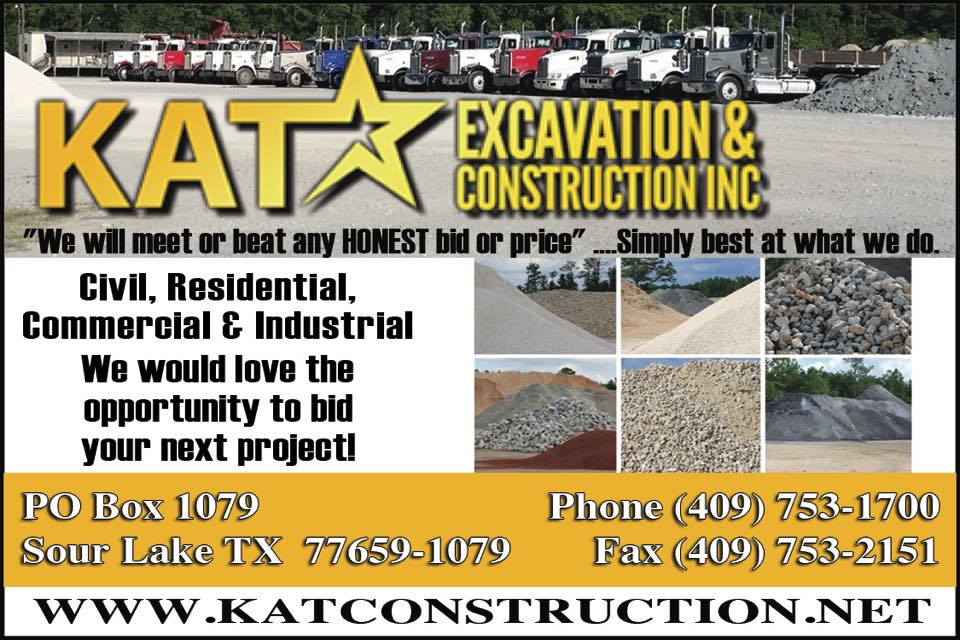 Southeast Texas Commercial Real Estate Magazine is now Refined.
We continue to bring the latest news and information from the Southeast Texas commercial real estate community combined with information about the latest industrial expansions, commercial construction projects, and Golden Triangle lifestyles.
Daryl Fant, Publisher Refined magazine and Southeast Texas Commercial Real Estate. 
(512) 567-8068
SETXAdvertising@gmail.com
Click here for Southeast Texas advertising information.