Southeast Texas Commercial Real Estate News
cProject Provides a Valuable Tool for Golden Triangle Contractors
For Southeast Texas contractors, receiving regional bid information in a timely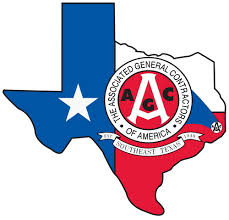 fashion has long been a major difference maker when it comes to winning bids.
As the hub of regional construction related information, many industry professionals in Southeast Texas rely on the local chapter of the Associated General Contractors (AGCSETX) to efficiently deliver these time sensitive documents to its members.
By managing the region's most comprehensive list of bid opportunities, the AGC of Southeast Texas chapter delivers an average of 20,000 direct bid notifications a month to its members.
Through the use of cProject, an online digital plan room developed in Southeast Texas, the AGC is not only able to distribute bids to members immediately upon posting by the AGC staff, but also able to give contractors a platform to ask questions, clarify specs, and to stay informed of changes to bid information.
Here's how cProject works.
As an AGC SETX member, you are automatically notified of new projects as they are created.
You'll receive an overview of the project including bid description, key project players, plans and specifications. You can opt in to the projects you're interested in – maybe construction of a new school in Port Arthur or a just released bid request for a fast food restaurant in Beaumont- for all of the details.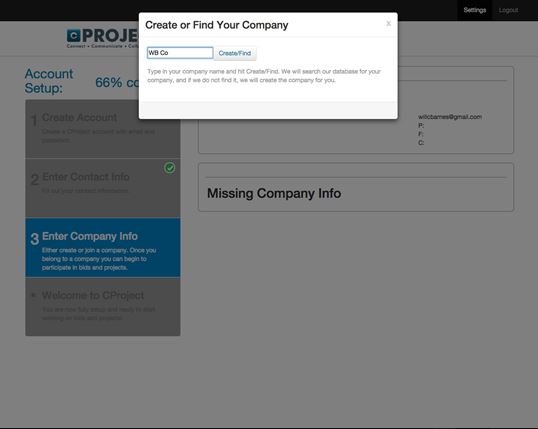 As a cProject user, you receive all of the information you need to create your bid, including the ability to ask bid specific questions prior to bid submission.  You can also benefit from viewing questions raised by other bidders.
If email fatigue is a concern, don't worry.  With cProject you will only be notified of changes to those projects that are of interest to you.
cProject is secure and easy to access through any web enabled device. This means that you can track and maintain a bid from your office PC, your kid's Ipad or the computer at your hotel when you're on the road.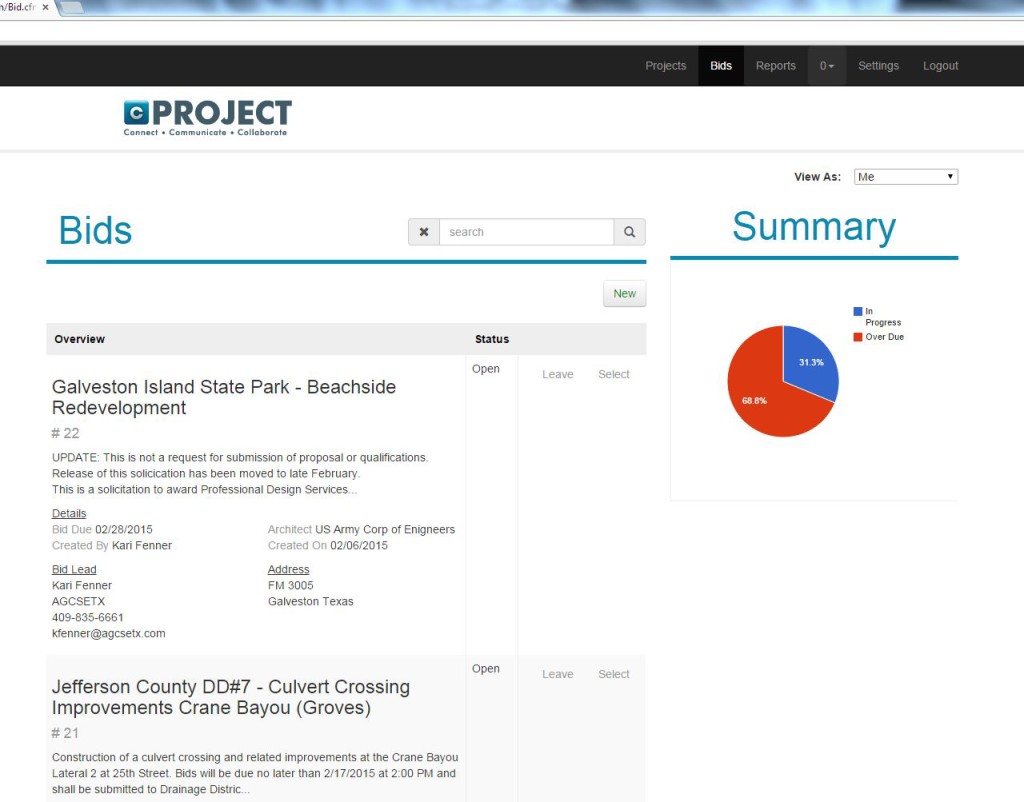 Southeast Texas contractors can even make comments in cProject that are visible to the decision makers such as, "We installed this same fire alarm system for Silsbee Junior High."
For project teams, cProject allows you to have all of your Southeast Texas bid information in one place throughout the project life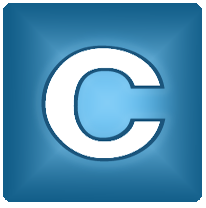 cycle. cProject also helps you maintain organization of bid and project files long after the project is complete. There is no more need to stack dusty cardboard boxes of old bid files in the corner of your office.
Organizations like the AGC of Southeast Texas are able to save thousands of dollars a year by transitioning to cProject from outdated subscriber based bid systems. By moving away from the previous bid system, which was a major annual operating expense, cProject is actually projected to become a profit center for the AGC of Southeast Texas.
For the Southeast Texas contractor community one of the best aspects of cProject is that it not only protects regional bid information but it also helps foster a "Buy Local/ Build Local" mentality. cProject harvests and distributes LOCAL bid opportunities to LOCAL contractors – keeping the jobs and revenue in The Southeast Texas commercial real estate community. One thing all local contractors dislike is seeing an out of market contractor's banners raised on local projects.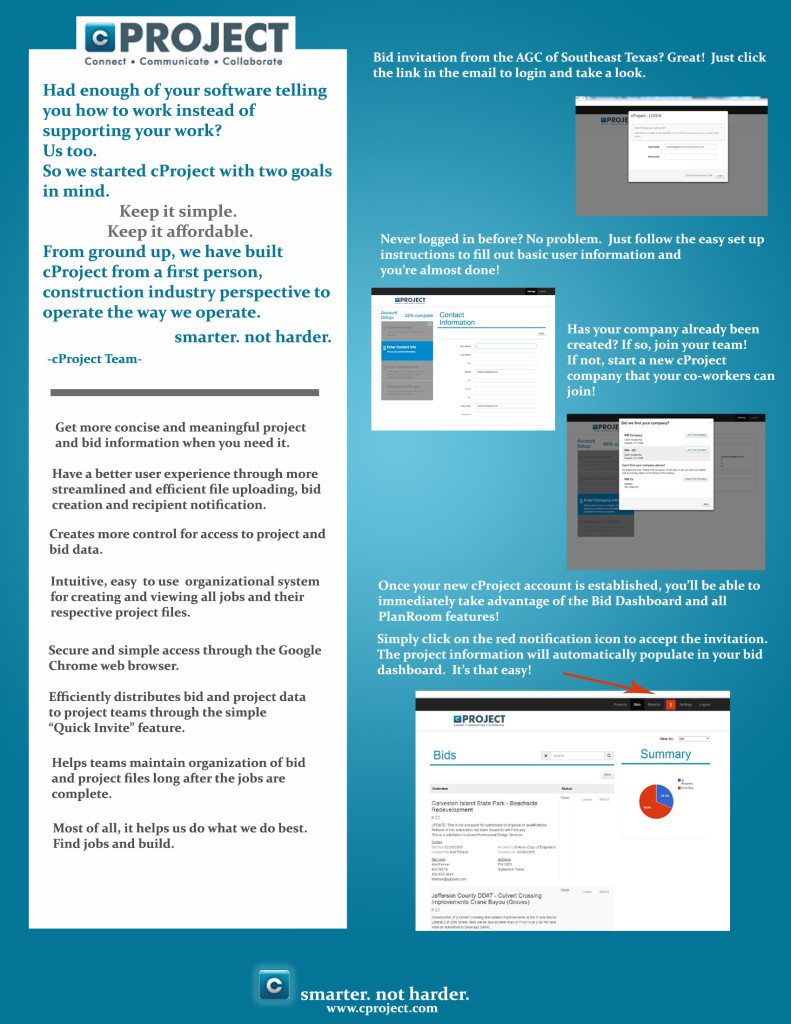 For the AGC of Southeast Texas and similar organizations in other markets, cProject encourages membership growth by protecting regional bid information while adding funds to the chapter's bottom line.
In Southeast Texas, cProject and regional bid opportunities are available to AGC Members.
For information about using cProject to bid on jobs in The Golden Triangle, contact the AGC of Southeast Texas:
AGC of Southeast Texas
5458 Avenue A, Beaumont, TX 77705

Would you like information about implementing cProject in another market?
Contact:
Or
cProject is a major step forward for the Southeast Texas commercial construction community.  You get bid information more quickly, in more detail, and have the ability to clarify bid details more efficiently.
In construction, the right tools matter and cProject is definitely proving to be a great tool for Southeast Texas contractors, subcontractors, supplier and vendors.

We hope you have enjoyed today's Southeast Texas Commercial Real Estate News.
Stay tuned for more – if it affects the Southeast Texas commercial and industrial sector, you'll find it right here.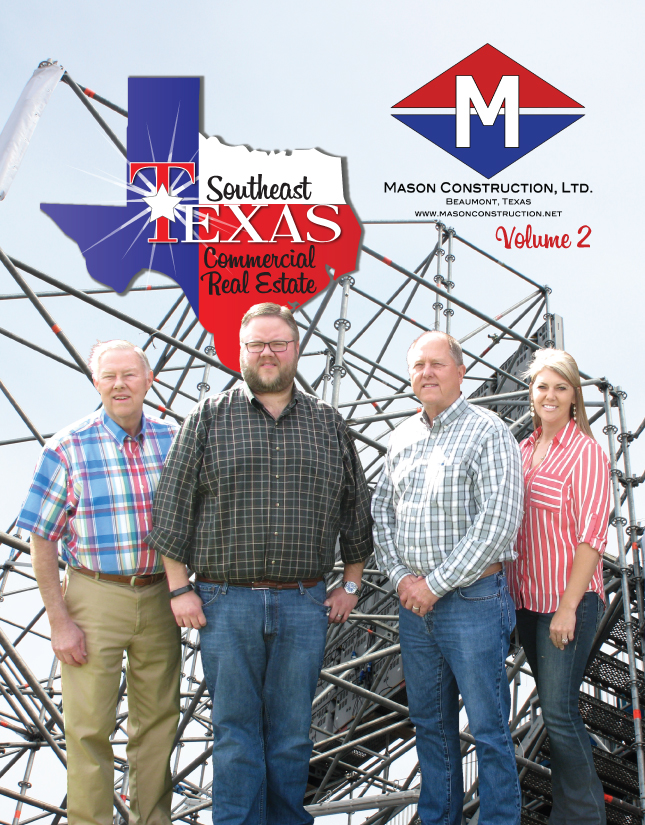 You can also pick up our magazine at over 200 locations across Southeast Texas including:
Beaumont and Port Arthur office towers
Title companies
Banks
Credit Unions
General Contractor Offices
Subcontractor Offices
Realtor Offices
County Court Houses
Is there a story in the commercial and industrial sector in Southeast Texas you think we should be covering?
Let us know:
Daryl Fant, Publisher
Southeast Texas Refined Magazine
Southeast Texas Commercial Real Estate Magazine
E-mail: Publisher@SETXRefined.com
Call: (512) 567-8068