Golden Triangle Commercial Real Estate News
The Phelan Family Have Been Building Southeast Texas for Generations
If you're in the Southeast Texas Commercial Real Estate Market long enough, you'll run into the key players over and over- like the Phelan Family in Beaumont.
The more you know about potential allies in the field, the better chance you have of finding ways to take your relationship to the next level.
Today, we're looking at one of the founding families of SETX Commercial Real Estate, the Phelans.
The Phelan family today works as kind of a loose confederation under the name Phelan Investments. Some projects are worked on individually and on others the family moves forward as a team.
Some of our readers have placed tenants in Phelan retail centers. Other readers will have been general or subcontractors on some of the Phelans retail centers or build to suit projects.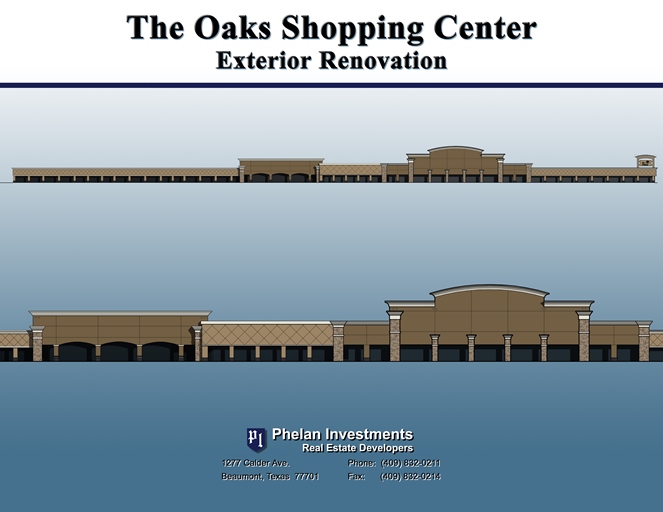 Today we are offering a little history – and a glimpse of the future.
We spent some time with Lan Phelan at the Phelan investments office – which interestingly is on Calder.
The Phelans trace their commercial real estate heritage to their great grandfather John Henry Phelan senior. He had a vision of what Beaumont would become, how it would grow, and he strategically accumulated vast tracts of lands to help ensure his family would have resources that would continue to grow in value from generation to generation.
His legacy includes the 2700 acre Willow Creek development. For simplicity's sake, let's call it everything from Brentwood Country Club to Ford Park.
Succeeding generations of Phelans forged their own legacies in the Golden Triangle commercial real estate scene. Grandfather AM "Mickey" Phelan, Lan's father Michael, his Uncle Harry, and his Uncle Patrick have all helped guide the company.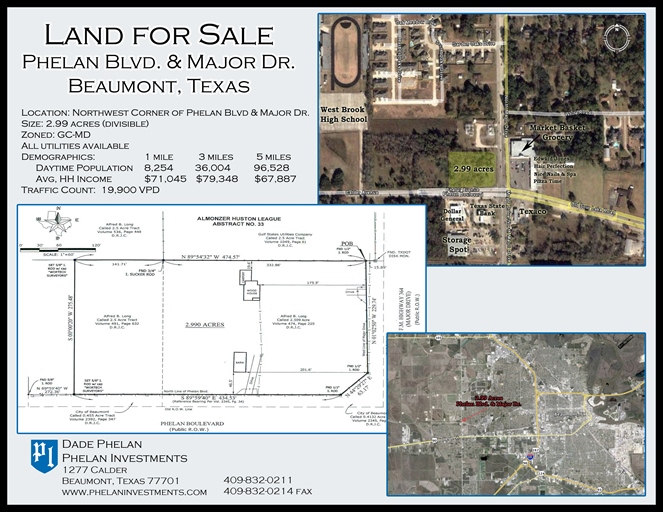 Today the fourth generation of Phelan's includes Lan, Dade, and Mark Phelan joined by Pat Phelan's son-in-law Eric Meadows.
One advantage of a commercial real estate enterprise that has evolved over four generations is the wealth of experience and insight available to each new player.
While they've never slowed down enough to create a mission statement, Lan said that each member of the family is taught, "Times will not always be good but if you have positioned yourself appropriately there will be opportunities to expand your holdings even in a tough commercial real estate market".
The family is taught to plan strategically for factors including managing debt load and having reserves to take advantages of bargains when they become available.
The family has a long-term strategy for developing their own projects, but the philosophy passed down by their parents, grandparents, and great grandfather has positioned them to acquire about half of their portfolio by purchasing projects from other developers when the deals were right.
Being positioned to move when a project is right has also helped them grow their portfolio beyond The Golden Triangle into other Texas markets and as far away as Arkansas.
One of the factors many people are watching is the impact of LNG and petroleum construction. The Phelans have noticed that a percentage of workers brought in for each project stay and have gradually raised the skill level and income potential of our local workforce, a win for everyone in the community.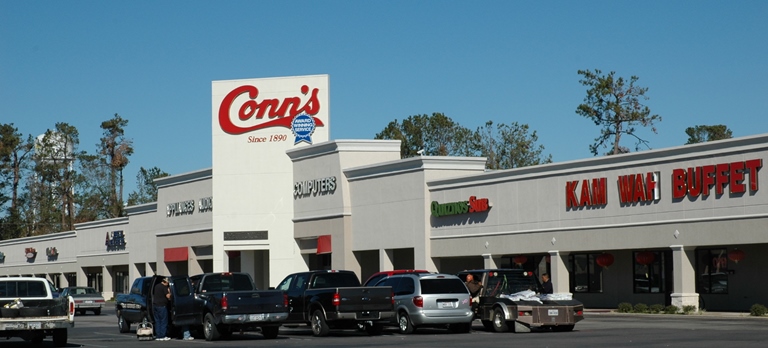 Lan Phelan also credits local banks for helping provide support for local commercial development.
The family has seen a lot of interest in build to suit projects like the Daltile Building and Hydrotex complex on Cardinal Drive. These will continue to play a role in their activities in the years to come.
Currently, the family is watching the trickle down effects of lower oil prices and projecting when interest rates will start to move again.
Collectively, Lan and his generation are working to ensure the Phelan family is positioned to welcome their next generation to the ranks of Southeast Texas commercial real estate professionals.
Phelan Investments

1277 Calder Avenue, Beaumont, TX 77701

(409) 832-0211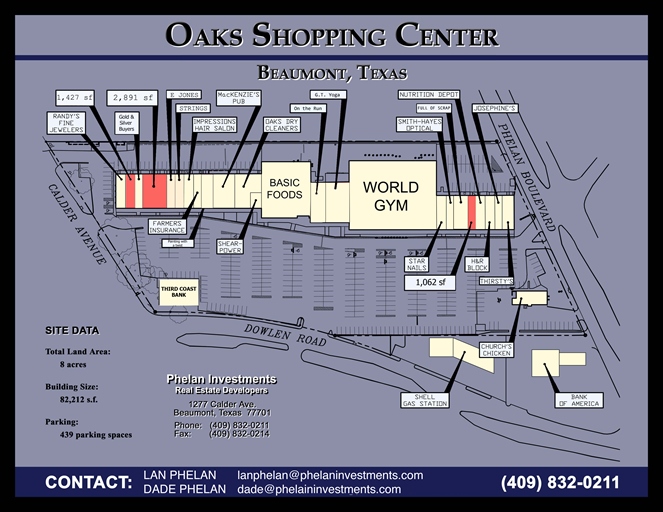 We hope you've enjoyed today's look inside the Southeast Texas Commercial Real Estate community.
Stay tuned for more right here on SoutheastTexasCommercialRealEstate.com and in our Southeast Texas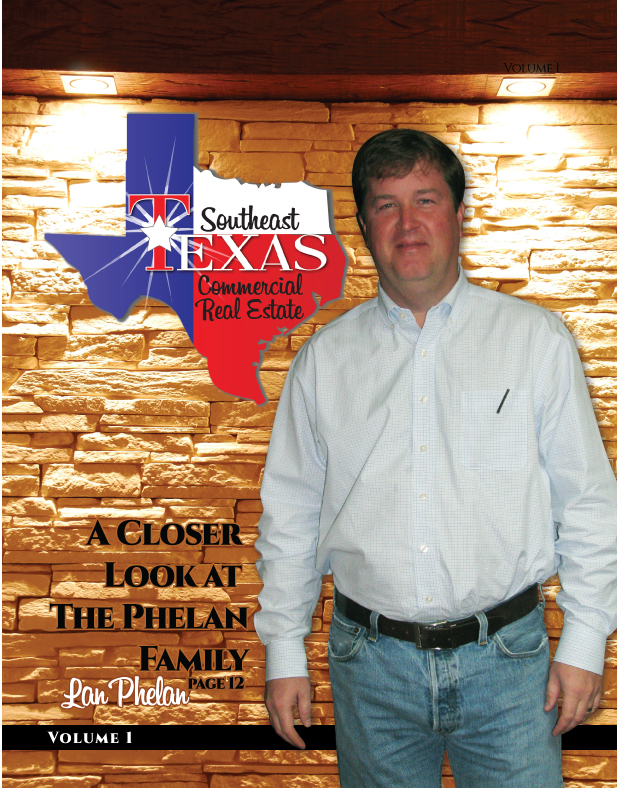 Commercial Real Estate Magazine.
We cover:
Southeast Texas commercial property listings
Commercial Property Management in Jefferson County, Hardin County, Tyler County, and Orange County
Southeast Texas commercial contractors and industrial contractors
Commercial services vendors – SETX commercial landscapers, AC Companies, plumbers, nurseries, scaffolding companies, industrial supply vendors, alarm and safety companies, and more.
Would you like to advertiser your company in the Southeast Texas Commercial Real Estate Magazine?
Call or EM today:
Daryl Fant, Publisher
(512) 567-8068
SETXCommercialRealEstate@gmail.com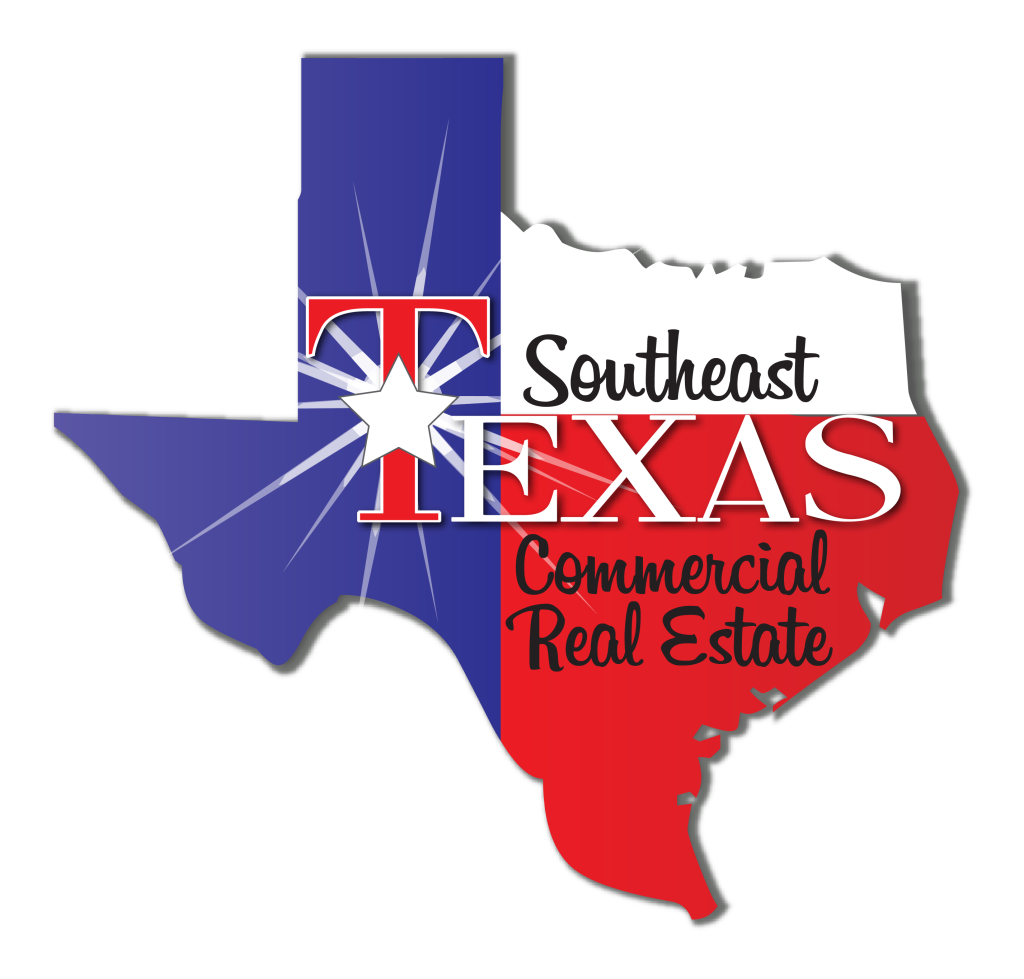 Stay tuned for more Southeast Texas Commercial Real Estate News – SETX commercial real estate listings, profiles of local commercial service providers, and updates from across the Golden Triangle commercial real estate community.